Gemstones for Carnival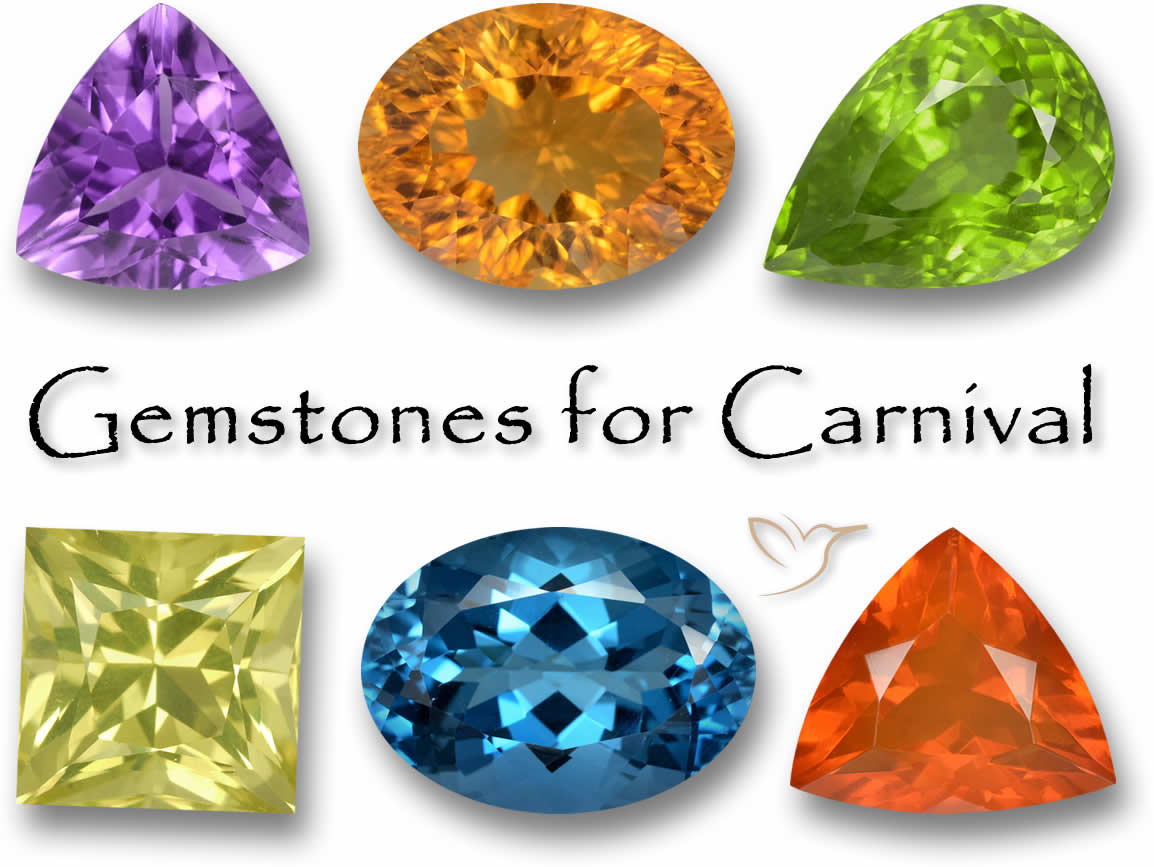 Carnival season takes place around the middle of February to early March and celebrates the last chance to party and feast before fasting for Lent. The word 'carnival' is thought to mean 'farewell to meat' as for the 40 days of Lent no meat should be eaten.
These carnival celebrations take place all over the world with the festivities in Rio, New Orleans, Trinidad and Venice being, perhaps, the biggest and the best. Music, dance, food and drink are just part of the merrymaking that takes place during carnival but the most striking part of the ceremonies is surely the costumes and color.
There is nothing subtle about the colors of Carnival or Mardi Gras with vivid and bold hues on display before the 40 days and nights of dull and gray austerity arrive.
We have come up with a selection of gemstone to commemorate carnival. Bold and brash colors are a must and all of them can be found in sizes big enough to stand out amongst the flashy hats, feathers, masks, sequins and beads.
If you have been lucky enough to join in with the revelry in any of the big carnival events, I am sure you will remember a few familiar colors – purple, gold/yellow, green, orange and blue are found time and again in almost every spectacle.
Our gemstone picks will reflect these traditional Mardi Gras colors.
Quick Guide to Carnival Gemstones

| Gemstone | Color |
| --- | --- |
| | Vivid Purple |
| | Golden Yellow |
| | Bright Yellow |
| | Spring Green |
| | Sky Blue |
| | Fiery Orange |
First Published: April-06-2021
Last Updated: April-06-2021
© 2005-2021 GemSelect.com all rights reserved.
Reproduction (text or graphics) without the express written consent of GemSelect.com (SETT Company Ltd.) is strictly prohibited.
Article Categories
Total Number of Articles: 1733