Shop By
You Selected (474): Precious Gemstone Carvings - Sapphire, Tourmaline, Topaz, Ruby, Star Sapphire, Aquamarine, Chrysoberyl, Spinel, Imperial Topaz, Tsavorite Garnet, Fluorite, Tanzanite, Emerald, Star Ruby, Apatite, Fire Opal, Opal, Color Change Sapphire, Demantoid Garnet, Pearl, Coral, Jadeite, Chocolate Opal, Black Opal, Golden Beryl, Diamond
Clear All

VIDEO
ID: 470455

1

pcs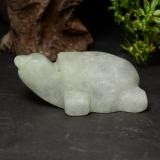 76.06 ct Jadeite
34.5 x 20.6 mm
$
38.03
Item in Stock
ID: 333779

1

pcs
38.42 ct Coral
32.8 x 17.2 mm
$
499.46
Item in Stock
ID: 256344

1

pcs
31.12 ct Coral
21.4 x 20.7 mm
$
495.00
Item in Stock
ID: 486091

1

pcs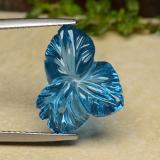 13.38 ct Topaz
15.4 x 13.3 mm
$
80.28
Item in Stock
ID: 333532

1

pcs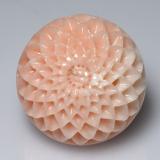 34.14 ct Coral
21.7 x 21.4 mm
$
443.82
Item in Stock
ID: 480048

1

pcs
9.90 ct Topaz
16.2 x 9.6 mm
$
49.50
Item in Stock
ID: 333717

1

pcs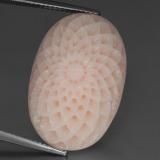 29.15 ct Coral
25 x 16.7 mm
$
378.95
Item in Stock
ID: 333530

1

pcs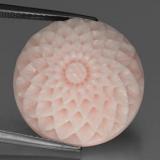 24.56 ct Coral
19.5 x 19.3 mm
$
319.28
Item in Stock
ID: 485952

1

pcs
6.62 ct Topaz
19.5 x 10.7 mm
$
39.72
Item in Stock
ID: 492003

1

pcs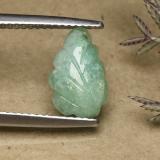 2.06 ct Emerald
11.6 x 7.3 mm
$
20.60
Item in Stock
ID: 334123

1

pcs
28.86 ct Coral
31.2 x 22.5 mm
$
317.46
Item in Stock
Precious Gemstone Carvings
The concept that some
gemstone types
are 'precious', while others are only 'semi-precious', is actually a fairly recent innovation dating back to the 19th century. The term 'semi-precious' was first used in 1858 in reference to gems 'of less commercial value than a precious stone'. Precious stones were known as the 'precious four', which included sapphire, ruby, emerald, and diamond. These four types typically command higher prices than other gems due to their color, brilliance, and rarity.
However, the distinction between precious and semi-precious gems is no longer recognized by most professionals in the trade. In fact, the 'traditional' list of precious gems has been expanded to include numerous gemstone types, including precious topaz, precious pearl, precious opal, precious coral and more. Many varieties are actually rarer and more precious than any of the original 'precious four' gems, such as grandidierite, red beryl (bixbite), color-change alexandrite, red spinel, tanzanite, demantoid garnet, and tsavorite garnet.
We've now reached a point where precious and semi-precious has almost become meaningless. The original precious gems are still considered precious, but in our opinion (and many others'), all natural gemstones could be described as both precious and semi-precious.
Most gem-quality materials are cut and polished into faceted gems or cut en cabochon for jewelry. Gemstone carvings are actually quite rare since they require a lot of gem-quality material, most of which is lost during the carving process. Gem carvings are often very large, rarely will you be able to find small 1-carat carvings. In many cases, gemstone carvings can weight several hundred carats or more. Not only are carvings rare, but they're also much more unique than gemstones that are cut in typical round or oval shapes. Many gem cutters specialize in the carving of specific material, animals, or statuettes, such as fine jadeite carving experts. Many of the best jade-carver artisans hail from parts of Asia, including China and Thailand.>