GemSelect Newsletter - January 2019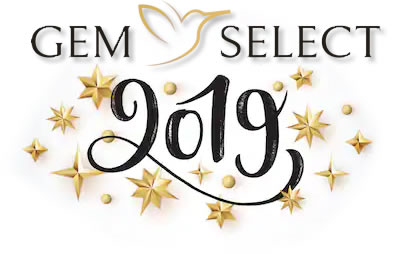 Happy 2019 to all of our loyal customers and readers!
GemSelect would like to begin 2019 with a bang, so we have an array of articles designed to stimulate your imagination for the first couple of months. We wish you all a prosperous year and are looking forward to your feedback and our continuing success through 2020. Please browse the articles which have descriptions and links to full pages below and let's begin the year on the right foot!
Anyone who loves garnet as much as we do will be thrilled to read our all about garnet article. All about garnet takes a look at the entire gemstone family providing facts and history about the gem types.
If you have a January birthday, you will be excited to see our latest zodiac and planetary stones article. View the variety of alternate birthstones available to you January born fans by reading our fun article.
Last but not least for our romantic readers we have a Valentine's Day gift idea article complete with a guide to creating custom jewelry. Don't sleep on this lover's holiday that is right around the corner check out our tips today!
All about Garnet - More than Just Januarys Birthstone
Back to Top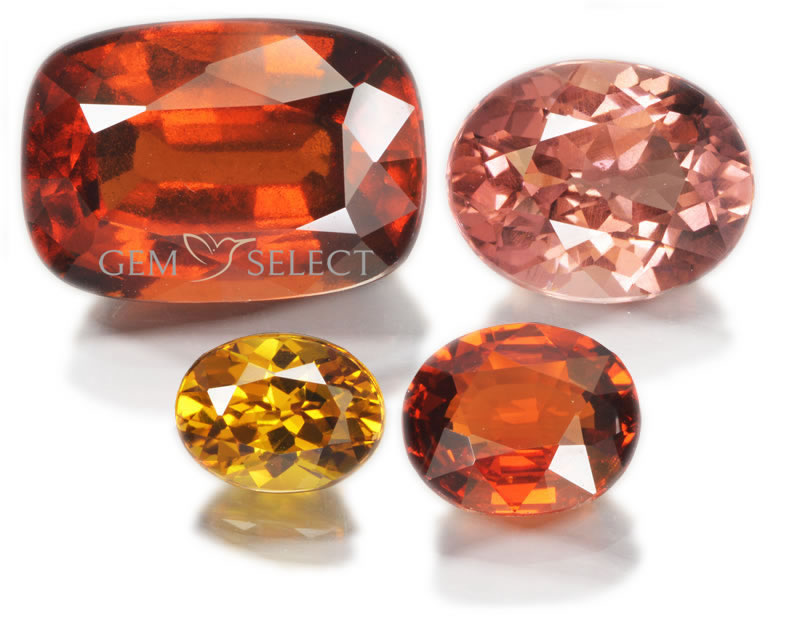 A display of Garnet Including Hessonite, Malaya, Mali, and Spessartite Garnet
All about Garnet provides a detailed look into the gemstone family and details various parts of information relating to the different forms of Garnet; including, the durability of different types of Garnets, color profiles found in each subgroup, origins and current mining locations of specific garnets. This guide details many facts about Garnet and the values of popular gem types within the group plus ways to use each of the gem types in design.
Januarys Birthstones and Zodiac Stones - Article
Back to Top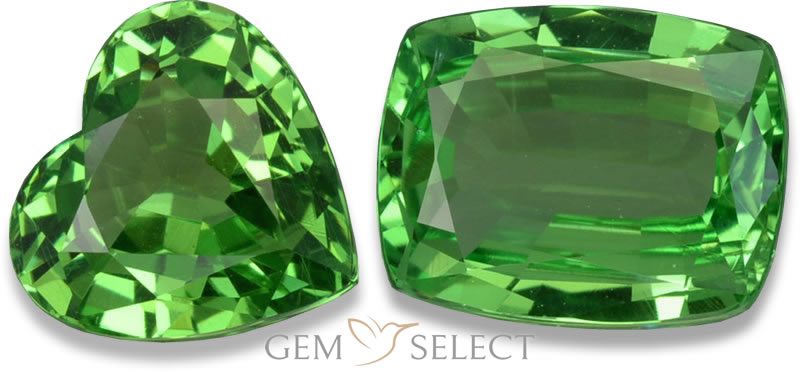 January's traditional birthstone is Garnet read about alternative stones for January
Our Januarys Birthstones and Zodiac Stones article describes all the Planetary, Zodiac, and Talismanic stones that Capricorn and Aquarius with January Birthdays can choose.
We also cover birthstone origins answering the question about why garnet is the official birthstone of the month.
Lastly, you can read about some of the beliefs associated with the birthstone from medieval times until today!
Valentine's Day Gift Ideas - How to Make Custom Gemstone Jewelry
Back to Top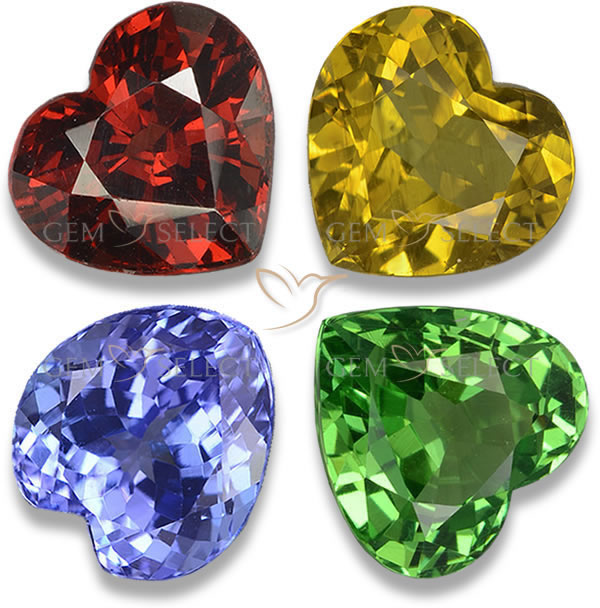 A Display of Heart Shaped Gems from GemSelect: Pyrope Garnet, Apatite, Tanzanite, and Tsavorite Garnet
For Valentine's Day, jewelry is always an excellent gift idea. But, purchasing loose stones and thinking of appropriate designs and gem types to meet your needs is difficult.
If you haven't made a piece of jewelry before buying loose stones can be intimidating. For these reasons, GemSelect has created a complete guide to Valentine's Day gem purchasing that includes tips for mounting your stones with ease.
GemSelect is giving you some simple tips to make sure you get the most out of your gemstone purchasing experience this year and for years to come!
So if you're a beginner and in need of some assistance check out our Valentine's Day Gift Ideas & Guide to Make Custom Gemstone Jewelry.
Every month we answer questions of general interest from our customers. Please feel free to send your questions or suggestions to our support team at help@gemselect.com!
Question
Where in the world does an amethyst come from?
Answer
Amethyst is one of the most precious and valuable stones belonging to the quartz group of minerals. Most of the world's amethyst comes from Brazil, namely the 'Palmeira' amethysts of Rio Grande do Sul and the 'Maraba' amethysts of Para.

Other notable locations for amethyst deposits include Bolivia, Canada, India, Madagascar, Mexico, Myanmar (Burma), Namibia, Russia, Sri Lanka, United States (Arizona), Uruguay and Zambia.
Question
Are the gemstones you sell real or artificial? Where is your office located?
Answer
We only sell natural gemstones, mined from the earth. We do not deal in any synthetic or lab-created gems. We guarantee all our gems to be natural and as described. We also offer our customers the option of having the gem certified by an independent gemological laboratory including AIGS (The Asian Institute of Gemological Sciences).

If you would like to know more about this option feel free to ask us anytime.

As for our office and our location, we are located in Chanthaburi, Thailand. We ship worldwide with delivery times as short as 3-4 working days depending on your location.
To ensure you can receive our emails, please be sure to add help@gemselect.com to your list of safe contacts, or add us into your email address book! Please feel free to contact us with any questions, comments, and queries! We respond to every email we receive.
Happy New Year 2019!
Your friends at GemSelect