Newsletter April 2021
Boy, have we been busy this month. First we finished our epic guide to matching gemstones colors to hair, eye and skin tones. It took a fair amount of research, writing and collecting images but we are pretty proud of it and hope you will find it useful some day.
Gemstones to match your hair, eye and skin color
We also added a couple of articles to our spiritual gemstone collection, Gemstones for Mindfulness and Gemstones for Essential Workers.
For more down to earth information we have a feature on the Best Value for Money gemstones where we recommend the colored stones that give you maximum bang for your buck!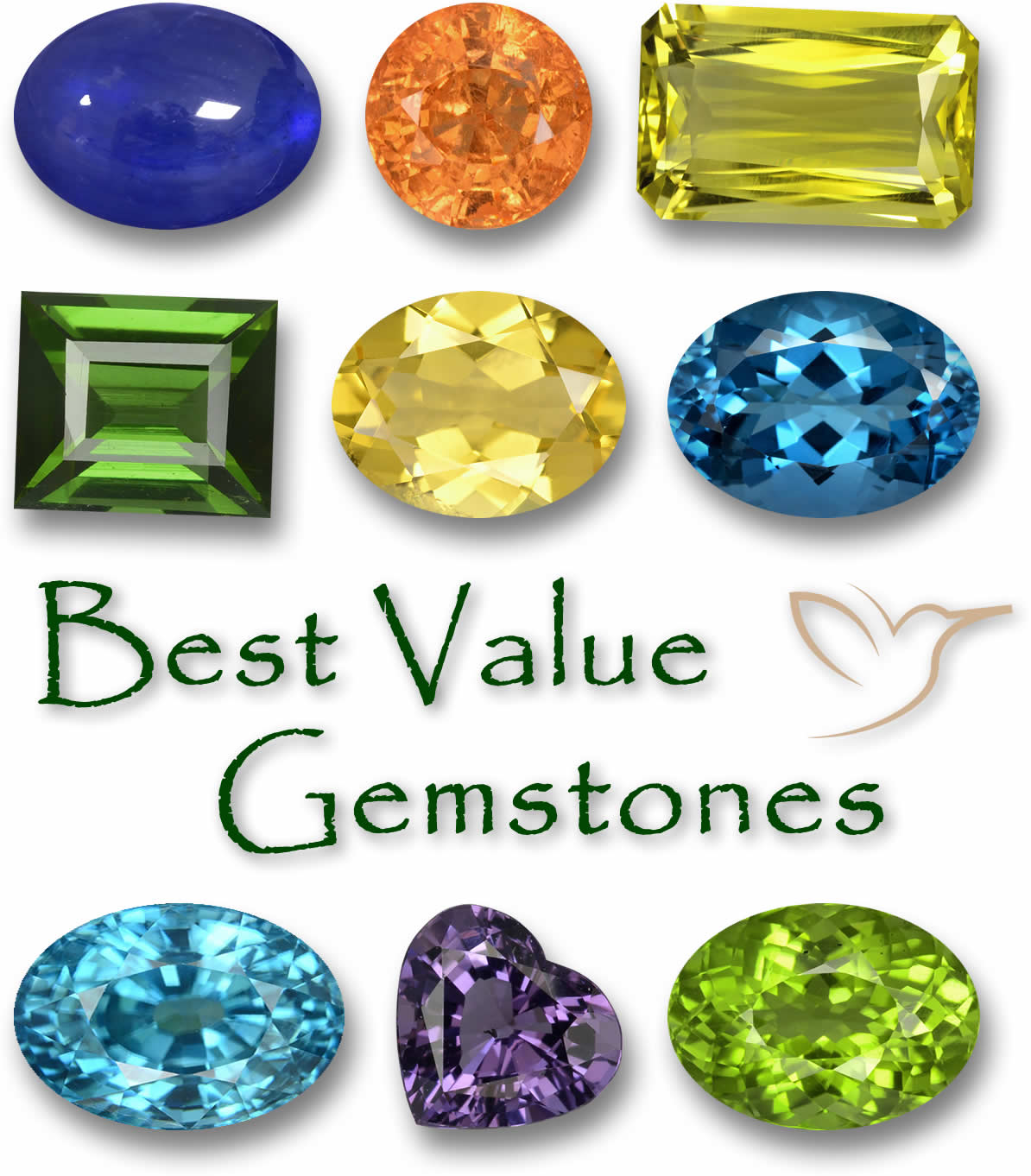 In addition, we can announce a new partnership with ICA GemLab who will be certifying our gemstones from now on. They are headquartered in Bangkok (the worldwide hub of colored gemstones), have all the latest equipment and very experienced expert staff - we look forward to working with this highly reputable company over the coming years.
After last year's fires and the recent floods, Australia is in need of some good news. How about sapphires popping up out of the ground? The recent heavy rains and subsequent deluge of water has washed away the top layer of soil in the outback of New South Wales and Queensland exposing colored gemstones that would have remained hidden forever.
The area of Queensland known as The Gemfields is home to towns such as Emerald, Sapphire and Rubyvale and, as the landscape dries out, amateur fossickers (people who search for gold or gemstones recreactionally) are flocking to the area in search of 'the big one'.
There is hope. Earlier this year, after the heavy rains in January, a young couple came across a 424 carat yellow sapphire - nicknamed 'Amazing Grace' - and just a few years ago, a golf ball sized green and yellow sapphire was unearthed.
It is a lot easier than scrabbling away under the hot desert sun avoiding the deadly snakes and poisonous spiders to just head over to our Sapphire product page and choose one of our stunning blue or fancy colored gemstones!

From the boiling and desolate outback to the sophisticated design studios of New York.
Tiffany's Blue Book was first published in 1845 and this year's edition has just come out. It is subtitled Colors of Nature and features 35 different gemstones representing Land, Sea, Sky and Earth. Pink, orange and green tourmalines, crisp blue aquamarines, yellow and orange sapphires, 'lingerie pink' morganites and deep blue tanzanites are all on display and it is hard to choose a favorite. There is even a Melo Pearl just like the one we wrote about last month.
We have them all, except the Melo, if you would like to recreate the looks.
April is the time of Songkran in Thailand - the traditional New Year - when the whole country celebrates with water fights and Buddhist ceremonies. Last year, the whole festival was cancelled and this year the throwing and squirting of water is banned so it will be a very subdued affair. We will still have the long holiday from the 10th to the 14th so there may be a little delay in sending off any orders around this time.
This weekend is Easter in the west (a whole month later for us Greeks!) so Happy Easter everyone.
A quick reminder that the Diamond is the birthstone for the month of April - lucky you! We have a great collection of both white and colored diamonds and an interesting article on the spiritual powers of this most powerful gemstone.
Diamond - Meaning, Power and use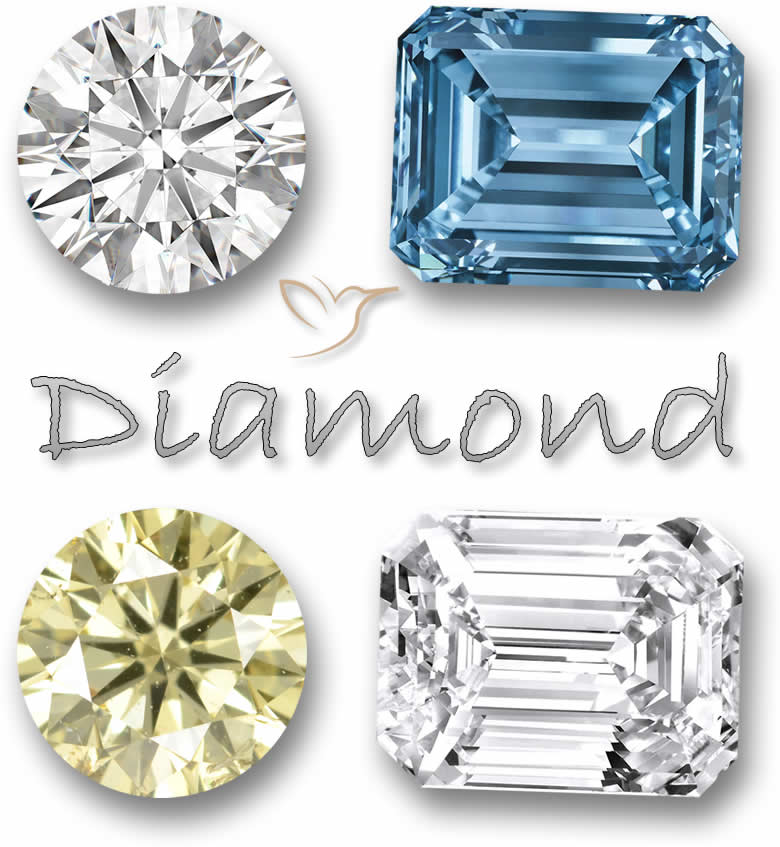 Okay, back to the grindstone.
Customer Questions
Every month we answer questions of general interest from our customers. Please feel free to send your questions or suggestions to our support team at help@gemselect.com
Hi, I have noticed that many cabochon cut gems have a rough/uneven bottom side. Is there a reason for this?
The reason many gemstone cabochons are often left with rough/uneven bottoms is intentional. This is because many opaque cabochons are mounted into jewelry in such a way that the base is not visible, thus the gem cutter opts to not to polish the base. Many jewelry designs are also designed to hold stones through the use of jeweler's glue or other adhesives. For these types of jewelry settings, is it best to use cabochons with rough to semi-rough unpolished bottoms as it helps the adhesive to make a stronger bond between the setting and gemstone.
Are there other gemstones apart from Paraiba Tourmaline that are copper-bearing, and are those expensive?
There are about 160 different minerals that contain copper. There are also various gemstone-grade minerals to choose from, the most famous being Paraiba Tourmaline. There are a number of other gemstones that contain copper, including Malachite, Azurite, Turquoise, Chrysocolla, gem Silica, Larimar and Oregon Sunstone. It would be misleading to think that a gemstone is expensive simply because it is copper-bearing; in fact many of these copper-bearing minerals are quite inexpensive (the only truly expensive copper-bearing gemstone is Paraiba Tourmaline).
Once again have a happy Easter
To ensure you can receive our emails, please be sure to add help@gemselect.com to your list of safe contacts, or add us into your email address book! Please feel free to contact us with any questions, comments, and queries! We respond to every email we receive.
Happy Gemstone Hunting!

Team GemSelect
First Published: March-30-2021
Last Updated: March-30-2021
© 2005-2021 GemSelect.com all rights reserved. Reproduction (text or graphics) without the express written consent of GemSelect.com (SETT Company Ltd.) is strictly prohibited.
Article Categories
Total Number of Articles: 1796