No results
Back to previous page
Citrine
Citrine is the most popular yellow gemstone in the world and it is as equally revered for its strong spiritual powers as its good looks.
Citrine Colors
The name citrine comes from the old French and Latin terms for lemon and with its color ranging from light yellow to mustard it is easy to see why.
Yellow is considered an uplifting and optimistic color and this could explain why citrine has become such a much-loved gemstone in the world today.
Read more about gemstones colors here
Citrine Species
Citrine is a type of quartz, which is one of the most common minerals on earth, however only small amounts are beautiful enough to become gemstones. Other quartzes include Amethyst, Smoky Quartz and Rose Quartz.
What are the spiritual benefits of Citrine?
Citrine is known as the "Lucky Merchant's Stone" or the "Lightmaker", and has built up a real reputation as a powerful spiritual crystal.
Just some of its strengths include:
Happiness and Joy
Stability and Strength
Optimism and Generosity
Prosperity and Abundance
See our detailed article on citrine meaning and uses
Citrine and the Chakras
The Chakras are concentrated energy centers located around the body which can influence us emotionally and physically. Each Chakra has a designated color.
Citrine is a mostly yellow crystal although some can get quite orange too. This means they can affect two Chakra points - the Sacral and the Solar Plexus.
Find more details on Chakra gemstones here
Citrine Price
The most important factor in determining the price of citrine is its color. Strong yellow to earthy-orange browns with a consistently even color throughout lead to the highest prices.
The most expensive citrine is the deep red-orange tones often referred to as Madeira or Fire Citrine although even then it is still a very reasonably priced gemstone.
Of course with color comes clarity, cut and carat size and they all add to the value of a citrine gemstone.
Carat Weight
Citrine is readily available in carat weights up to 20 carats and more so does not rapidly increase in price per carat as they get bigger.
Price is really all to do with the color - lighter citrine will be between $4 and $15 per carat for stones less than 10 carats in weight and could rise to a maximum of $25 per carat for some really big gems.
The premium, deeply colored gemstones can reach perhaps $40 per carat if the color is very intense and the size is significant.
Treatments
Citrine treatments are a bit of a minefield. Humans have been heating poorly colored amethyst and smoky quartz to create citrine for so long that it has become an accepted practice.
At the same time totally natural citrine also exists and it is very difficult to tell the difference.
Any treatments our citrines receive are clearly and fully disclosed on our product pages.
Citrine History
Once upon a time all yellow gemstones were known as topaz but this could have easily included peridot, beryl and citrine.
As scientists got more sophisticated they were able to tell the difference and Citrine was identified as a type of quartz and given its present name by Georg Bauer in 1556.
Items made of citrine have been dated back to 300BC in ancient Greece and it was very popular to decorate daggers and swords in 17th century Scotland with citrine gemstones.
Where is Citrine found?
Citrine is found in Brazil, Bolivia and Uruguay in South America as well as Madagascar, Russia and the US.
What jewelry is Citrine suitable for?
Citrine is rated at 7 on Mohs hardness scale, like all quartzes, which makes it durable enough for all jewelry items including daily wear pieces.
Citrine is a readily available gemstone that can often be found in large carat sizes. This has meant cutters and designers have felt free to experiment with interesting shapes and cuts.
These big sizes and curious shapes can be used in exciting eye-catching jewelry items.
Birthstones and Anniversaries
Citrine is the official birthstone for November so can make a great gift for someone who has a birthday in that month.
Citrine is the traditional gemstone to celebrate the 13th wedding anniversary.
Certified Customer Reviews
Overall Rating -> 10

Honestly just an all around good experience. I've never had trouble with the service, the price is right, and the selection is extensive.
Posted By DonnieDarko in February, 2021
Overall Rating -> 10

I enjoy this site.I have shopped this company for years.never had a return or any issues. Shop with confidence, the prices are extremely low. Thanks Gemselect!
Posted By B in November, 2021
Overall Rating -> 10

I have ordered many many gems over the years from them and I am always VERY happy!! And if I wasn't they do accept returns which is a great peace of mind.
Posted By SaraP in July, 2021
Overall Rating -> 10

I have ordered from Gem Select before. I was trying to order again but did not find a good selection of rubelitte. I ended up ordering from another company. I told a lot of my clients about your wide selection of amethyst. They could not believe it. These clients have been with me forever. The stones I am buying are for them. They will NEVER believe I went out and bought them stones like this. It would not be possible without you. StarLanka did not have a good selection of amethyst. I guess different companies carry different things.
Posted By Boots in January, 2021
Overall Rating -> 10

I absolutely love the gems! The value of GemSelect is very well known. I will buy from here all the time!
Posted By HamFamDad in March, 2021
Overall Rating -> 9

Site was recommended to me by my gemology professor. Based on what Ia've seen gemselect offers good quality stones for a large range of prices
Posted By Lynn in April, 2021
Overall Rating -> 10

Excellent prices and selection as I have been searching for a pair of sapphires for 2 weeks
Posted By Amalazzi in December, 2021
Overall Rating -> 9

Gem Selects is a great place to buy loose gems and seems to have a wide selection of sizes, shapes, and color as well as reasonable prices. Though I only dabble in making earrings this is my purchase from here and I love the pieces I have bought - 6 pairs of various gems. I am sure I'll be back.
Posted By TranquilityCea in October, 2021
Overall Rating -> 10

I have placed two orders in a week, I love the selection. I am excited to see the products.
Posted By SadieFrank in June, 2021
Overall Rating -> 10

Huge selection of gemstones. This is my go to site for gems that aren't available through online retailers like Rio or Stuller. Perfect for custom and one of a kind pieces.
Posted By Erica in September, 2021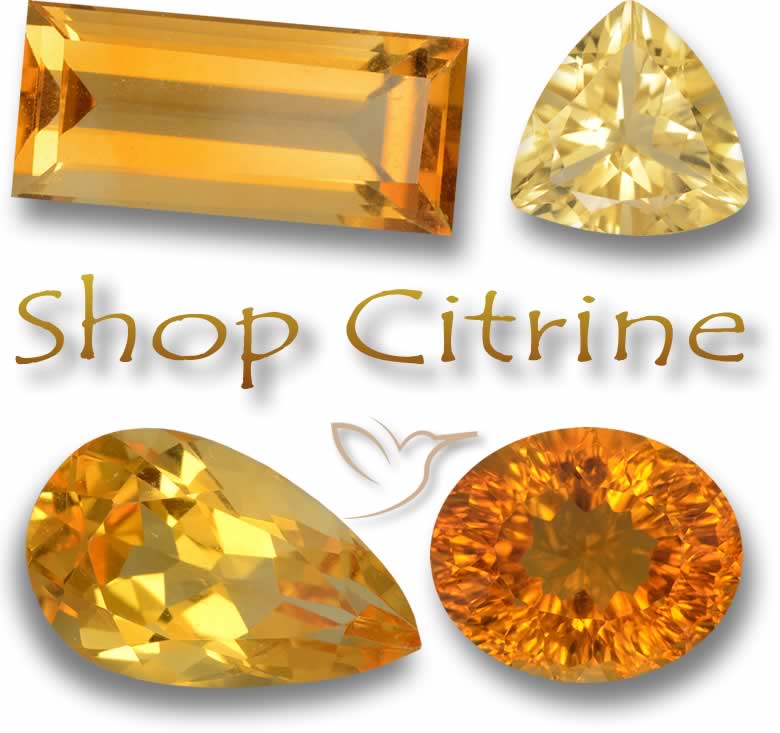 Gemstone Information
Popular Gemstones