Click for Details
1 pc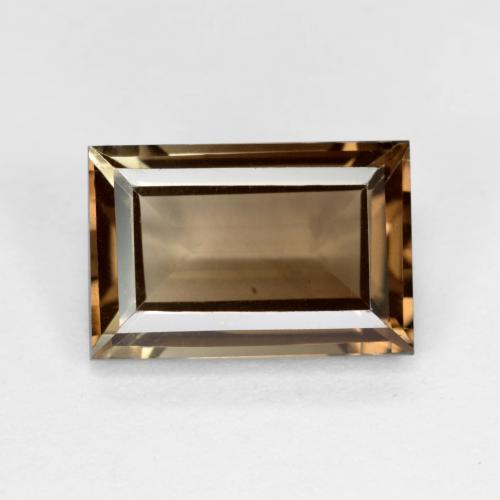 Baguette Brown Smoky Quartz
3.7ct
11.9 x 8 mm
Item in Stock
Click for Details
1 pc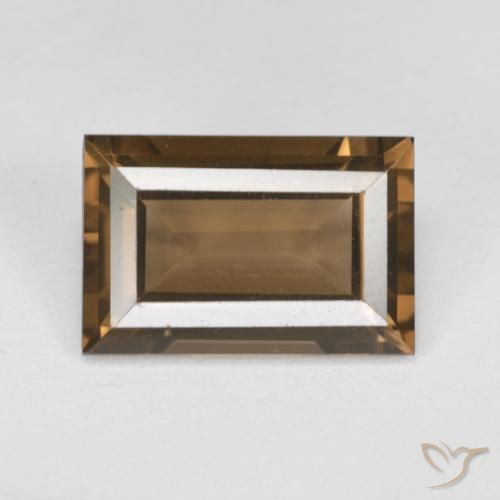 Baguette Brown Smoky Quartz
3.5ct
11.9 x 7.9 mm
Item in Stock
About Smoky Quartz
Large brown smoky quartz gemstones are very affordable gems. Considered dark, mystical colored gems, smoky quartz was once used for crystal balls. Smoky
quartz
is a popular variety of quartz. A transparent or semi-transparent brown or gray to nearly black gem, it has an unusual color for a gemstone and is easily recognized.
Smoky quartz
, found abundantly in the Earth's crust, is prized for adornment and spirituality. It is fast becoming a designer favorite for its earthy tone and tribal look.
Brown smoky quartz is indeed one of the most classic brown gemstone types frequently used in gemstone rings. Smoky quartz is well-suited for other types of gemstone jewelry too, including gemstone earrings, pins and brooches, as well as in necklaces and fashionable gemstone pendants.
Certified Customer Reviews
Overall Rating -> 10

GemSelect is most excellent in every way, I would not order anywhere else, they are TopGem!
Posted By Frederick The Great in July, 2020
Overall Rating -> 10

The calibrated section of the search is great for finding appropriate options for known settings and has a very convenient set of subcategories that make shopping for stones for bracelets and earrings much easier.
Posted By NY4-30 in July, 2020
Overall Rating -> 10

I was able to select my price range which made it easier to shop for gems that were in my budget. The checkout was easy and simple.
Posted By Me in July, 2020
Overall Rating -> 10

They have a great selection of unique cuts and colors. They also have a lot of hard to find stones.
Posted By Pinky in July, 2020
Overall Rating -> 10

Love this shop. So professional with good merchandise represented truthfully and great prices
Posted By Rachel in June, 2020
Overall Rating -> 10

Very nice selection of hard to find gemstones
Posted By Angel in June, 2020
Gemstone Information
Popular Gemstones