Tourmaline Gemstone Value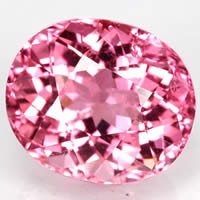 Pink Tourmaline
Tourmaline has become a very popular jewelry stone due to its amazing range of colors, its very good hardness (7 to 7.5 on the Mohs scale), vitreous luster and excellent clarity. While tourmaline does not have an especially high refractive index (its hardness score is between that of topaz and peridot) there is no other gemstone which displays such a variety of colors, sometimes even in the same gemstone!
Not all tourmaline gems have the same value. Some varieties are especially rare and desirable, while others are almost as inexpensive as quartz. Interposed between these are a range of fascinating colors that represent some of the best value gemstones. Here's a quick guide to tourmaline value.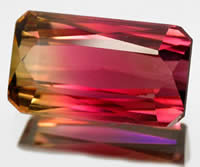 Bi-Color Tourmaline
Surely the most rare and expensive tourmaline is the so-called Paraiba tourmaline, an electric blue-green variety that was first discovered in the Brazilian state of Paraiba in 1989. Colored by copper and manganese, this new tourmaline caused a sensation in the market. The market demand was so great and the supply so limited that the original Brazilian mine has been mostly worked out. However, in 2001 some similar copper-bearing blue-green tourmaline was discovered in Nigeria; then in 2005 a third find was made, this time in Mozambique. Yet, supply continues to be very limited, keeping prices exceptionally high.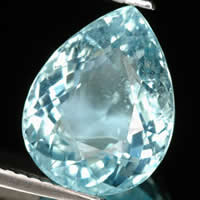 Paraiba Tourmaline
Another valuable tourmaline variety is chrome tourmaline. Colored by chromium and vanadium, this rare tourmaline displays a rich, intense green that rivals the very finest emerald and tsavorite garnet. Chrome tourmaline was first mined in Tanzania in the 1960s and is quite a rare material. Generally it can only be found in small sizes, which are usually of high quality. The color is typically a pure forest green with slightly yellowish to bluish secondary hues.
Several other colors of tourmaline are especially valued when their colors are particularly intense. They include the ruby-red rubellite and the hard to find blue indicolite.
At the opposite end of the spectrum, the black tourmaline known as schorl is the most common and least expensive of all the tourmaline varieties. Since it shares the same excellent gemstone characteristics with the other varieties of tourmaline, it is a superb value gemstone.
Other common tourmaline colors that are not particularly expensive include yellow-green, brown and orange. Specimens with a particularly intense color and good clarity will tend to be priced higher. Pink tourmaline usually commands a high price, especially the hot pink. The same is true for interesting bi-color and tri-color pieces, especially the very popular watermelon tourmaline, which combines red, green and sometimes white bands in the same stone.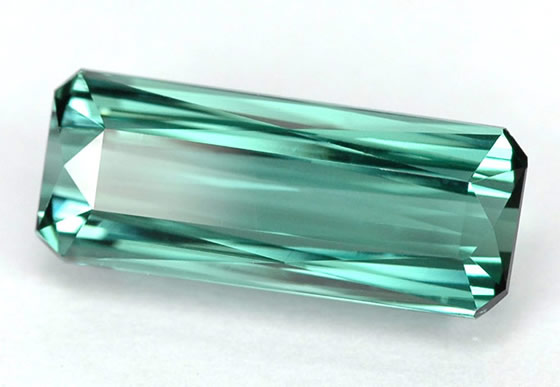 | | | |
| --- | --- | --- |
| | | |
| Black Tourmaline | Chrome Tourmaline | Rubellite Tourmaline |