The Carmen Lucia Ruby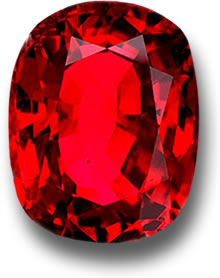 The Carmen Lucia Ruby
The Carmen Lucia Ruby is a remarkable oval Mogok ruby of 23.1 carats. It was mined from Burma (Myanmar) in the 1930s and is among the largest faceted Burmese rubies in the world. Whilst some other gemstones can be found in high clarity and faceted into very large gemstones, ruby is extremely rare in fine, large gemstones. The Carmen Lucia ruby has very high transparency and color saturation. The gemstone also possesses the fluorescence that is highly prized in red ruby, which causes it to glow as if lit from within.
Carmen Lucia was the wife of Dr Peter Buck, who donated the ruby to the Smithsonian's National Museum of Natural History in 2004. Dr Buck is a nuclear physicist and philanthropist. He is also known for being the co-founder of the Subway sandwich chain, which has over 37,000 stores all over the world. Dr Buck lives in Danbury, Connecticut and has donated $30 million to Danbury Hospital. In addition, he and his late wife set up the Peter and Carmen Lucia Buck Foundation in 1999, which gives a great deal to many worthy community-based causes.
Despite the gemstone's name, Carmen Lucia Buck never owned the ruby. She was originally from Brazil and had donated to charitable causes in both Brazil and the US. She collected gemstone jewelry and had seen a photo of the remarkable ruby before she died in 2003 of colon cancer. After her death, Dr. Buck, bought the ruby and gave it to the Smithsonian in memory of his late wife. Dr. Buck decided that his beloved Carmen Lucia would have liked the idea of giving the gemstone to the American institution so that members of the public would be able to view and admire it. Thus, the valuable jewel stands as a testament to Dr. Buck's everlasting love for his wife and Carmen Lucia Buck's generosity and love of gemstone jewelry. The stunning gem is also a gift to the people of her home, the USA.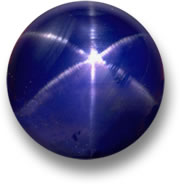 Star of Asia Sapphire
The ruby has now been on display at the Smithsonian for ten years, alongside other amazing gems, such as the Hope Diamond, the Dom Pedro Aquamarine and the Star of Asia Sapphire. The Carmen Lucia ruby is displayed in the Janet Annenberg Hooker Hall of Geology, Gems and Minerals at the Smithsonian. It is set in a platinum ring, with two trilliant-cut white diamonds on either side. The jeweler responsible for drawing Peter Buck's attention to the ruby ring was Frank Cappiello of Cappiello Jewelers in Danbury, Connecticut, USA. The price of the piece is not clear. The Carmen Lucia Ruby is said to have been in the hands of private European owners previous to being acquired by the Smithsonian.