Gemstones for Spring - choosing the right gemstone for each season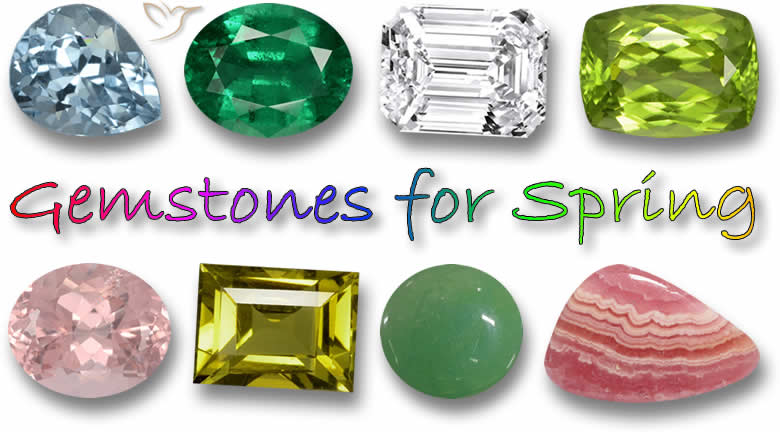 There are a variety of reasons that certain gemstones can be linked to the seasons – age-old tradition, the color and tone or a special spiritual relationships to name but a few.
Let's begin with many people's favorite season, spring. With apologies to those living in the southern hemisphere, spring tends to came along during March, April and May when the blossoms arrive, the air feels a touch warmer and everything takes on a gorgeous green hue.
Taking our cues from the world of birthstones we have our first three spring gemstones:
Our next gemstones recommended for springtime are based solely on their color which seem perfectly suited to this time of year.
Spring is traditionally a time for new beginnings, clearing out the old baggage and starting life anew. Spring cleaning may have its origins in literally opening the doors and windows to let in the light and sweeping out the accumulated dust of the cold winter months but we can do the same spiritually with a couple of gemstones.
Gemstones for Spring - Summary

| Gemstone | Attribute |
| --- | --- |
| Aquamarine | Springtime Birthstone |
| Diamond | Springtime Birthstone |
| Emerald | Springtime Birthstone |
| Peridot | Spring Green Color |
| Morganite | Spring Green Color |
| Chrysoberyl | Spring Green Color |
| Green Aventurine | Spiritual Stone of Opportunity |
| Rhodochrosite | Spiritual Stone of love and fertility |