July 2011
Are Your Gemstones Protected?
As a buyer of gemstones, you might ponder the question:
"How protected are my gemstones, and what can I do if they get lost or stolen?"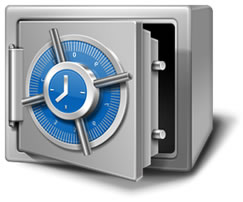 The gemstone itself does not carry a manufacturer's warranty, like your new smartphone would have. If you lose your smartphone you can go back to your carrier and get a replacement. The same does not apply to your gemstones; if you lose your gemstone you cannot go back to the gemstone dealer or jeweler you bought it from and ask for a replacement. So what can you do? Here are a couple of steps you can take to properly protect you and your gemstones.
The first step is to make sure you are buying from a reputable gemstone dealer, such as GemSelect.
A reputable gemstone dealer will not only sell natural gemstones, but will also educate you on the gemstones you are buying, and provide valid gem certificates. Gem certificates are gemstone identification reports issued by independent gemological laboratories. These certificates identify the shape, weight, dimensions, color, type of gemstone, any treatment processes, and the date the certificate was issued. Gem certificates are not issued for gems that have to be cut open for testing since the gems would lose their value if damaged or incomplete. GemSelect offers gem certificates for almost all gemstones (currently over 37000).
Once you have the gem certificate, the next step to protect your gemstones, is to get the gemstones appraised. Appraisals should be done by a professional appraiser. Professional appraisers usually charge a fee for their services, so it is very important that you do some research before selecting an appraiser. A common mistake is to believe that a jewelry retailer is also an accomplished appraiser. Some questions that should be asked of an appraiser include:
"What qualifications do you have?"
"What does the appraisal include?"
"What are your fees?"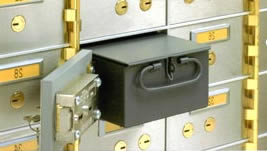 According to Joyce Panitch, a member of The National Association of Jewelry Appraisers and Gemologists, a quality appraisal will include specific information about your gemstones. The appraisal should include a photograph of each gemstone appraised, a description of the main gemstone, mountings if any, and a breakdown of each gemstone part. In the breakdown of each part the appraisal will contain some of the same basic information as the certificate; weight, color, shape or cut, dimensions, and type of gemstone. Moreover, it should also include information regarding proportions, clarity, trademarks (if any), and a header that contains your name, address, the date of appraisal, and the report number.
After receiving the appraisal, the next step is to insure the gemstones. If you have a homeowner's or renter's insurance policy, your gemstones will be covered under personal property. This type of coverage is called 'unscheduled property', and is very limited with regard to the amount of coverage. Depending on the type of insurance policy, the combined limit for this type of coverage is in the range of $1000 - $2500. The meaning of combined limit is the amount of money the insurance company will pay out for ALL of your gemstones and jewelry. If your gems and jewelry are worth more than $2500, this is not a very attractive option.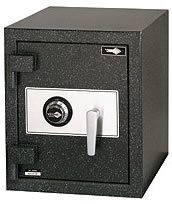 A better option would be a scheduled jewelry rider, which is added to your existing insurance policy. The appraisal value is the amount of insurance needed for the scheduled jewelry rider. Most insurance companies request the appraisal before they will add the jewelry rider. The extra insurance increases the amount of the existing insurance policy, which is another reason to get a professional appraisal. An appraisal that is too high will result in over-payment for insurance, which adds up over the years. An appraisal that too low will not adequately protect your gemstones in case of loss, theft, or damage, and you will be left feeling angry when the insurance company does not pay you what the gemstones are really worth. A good insurance agent will be able to walk you through the best options to insure your gemstones and give you the best peace of mind.
Q:
I'd like to order multiple gemstones but I need to use two different payment methods to cover the total (credit card and PayPal). How can I do this?
A:
The easiest is to place two separate orders and we will combine them into one as soon as we receive them. We will of course refund the second shipping fee.

Note: Please make sure to send us an email before you order or add a note into the payment email or message field!

Q:
My jeweler told me to buy a gem in 8.00 x 6.00 mm size for my 18k gold setting, so I bought the amethyst in that exact size and now he says it is too deep to fit into the setting, why does it not fit?
A:
The width and length of the gem is exactly as needed, however, that is no guarantee that the depth will work.


In most settings it will not be an issue but some require a deeper or shallower pavilion. In the case of a difficult setting that does not allow much tolerance you need to ask the jeweler to measure the distance from the girdle to the culet of the stone. Please let us know before you buy the gem so we can verify the measurement.
A final note - if you send us email, please be assured that we answer all our email very promptly, 6 days per week. But we sometimes have problems with spam filters on the receiving end, so please adjust the settings on your email account so you can receive email from help@gemselect.com.

Happy gem hunting,

Your friends at GemSelect


First Published: July-01-2011
Last Updated: October-28-2014
© 2005-2017 GemSelect.com all rights reserved.
Reproduction (text or graphics) without the express written consent of GemSelect.com (SETT Company Ltd.) is strictly prohibited.