Shop By
You Selected (824): Peridot Peridot
Clear All
ID: 399254

1

pcs
3.63 ct Peridot
10.2 x 8.6 mm
$
229.13
Item in Stock

VIDEO
ID: 442945

1

pcs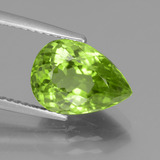 4.14 ct Peridot
11.3 x 8.2 mm
$
620.54
Item in Stock

VIDEO
ID: 425697

1

pcs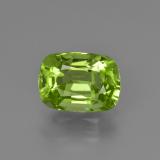 2.25 ct Peridot
9.2 x 6.7 mm
$
77.65
Item in Stock
ID: 398306

1

pcs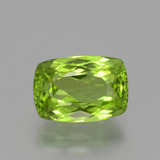 3.75 ct Peridot
10.6 x 7.4 mm
$
240.00
Item in Stock

VIDEO
ID: 442938

1

pcs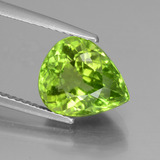 4.07 ct Peridot
10.5 x 8.9 mm
$
610.05
Item in Stock

VIDEO
ID: 442944

1

pcs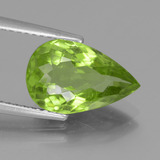 4.01 ct Peridot
12.8 x 8.1 mm
$
601.06
Item in Stock
ID: 442936

1

pcs
4.00 ct Peridot
10.9 x 8.4 mm
$
599.56
Item in Stock
ID: 415926

1

pcs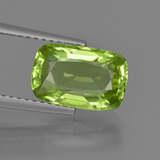 2.49 ct Peridot
10.5 x 6.8 mm
$
97.11
Item in Stock

VIDEO
ID: 443105

1

pcs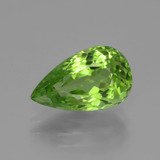 3.96 ct Peridot
12.5 x 7.6 mm
$
593.56
Item in Stock
ID: 442937

1

pcs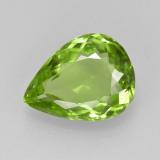 4.11 ct Peridot
12.5 x 9.6 mm
$
616.05
Item in Stock

VIDEO
ID: 443113

1

pcs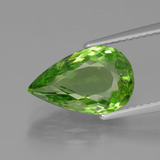 3.96 ct Peridot
13.1 x 8.4 mm
$
593.56
Item in Stock
Peridot
Peridot
belongs to the forsterite-fayalite mineral series which is part of the olivine group. It is one of the "idiochromatic" gems, meaning its color comes from the basic chemical composition of the mineral itself, not from minor impurities, and therefore will only be found in shades of green. In fact peridot is one of the few
semi-precious gemstones
found in only one color. Historically important sources in Egypt have been superseded by today's main sources in Arizona and Pakistan. The Pakistani peridot in particular is very fine, and a new find in Pakistan in the mid-1990s has made peridot available to a wider market. The supply of peridot from China is also increasing and we have recently sourced top quality peridot from Vietnam.
Peridot is an official birthstone for the month of August.
Buy Peridot Gemstone Jewelry, Gemstone Rings, Gemstone Pendants, Gemstone Earrings.