Gemstones for Pride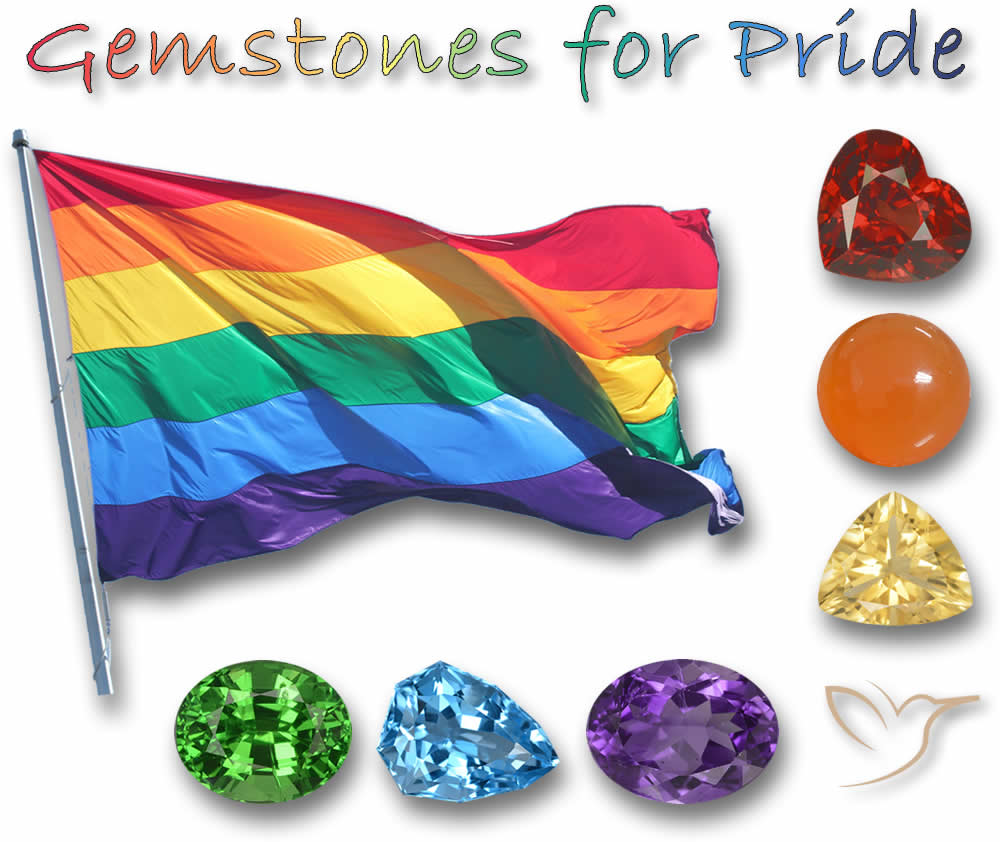 The Pride rainbow flag has gone through a few incarnations but the now established 6 color version can be seen across the world celebrating LGBTQ+ communities and their struggle for social justice.
From being waved at marches in major cities to lighting up iconic monuments such as the Eiffel Tower and The White House this flag has grown from obscurity to prominence in a few short years.
Each of the six colors has a meaning and I have matched the colors and meanings to perfect gemstones to symbolize them both spiritually and physically.
The original pride flag had 8 stripes and included the colors, pink and turquoise but these were difficult and more expensive to produce so were dropped in favor of the present 6 striped version. If you would like to honor either of these two early colors then I would suggest Mystic Topaz or Kunzite for pink and Larimar or, of course, Turquoise for turquoise.
Our Quick Guide to Gemstones for Pride

| Color | Meaning | Gemstone |
| --- | --- | --- |
| Red | Life | Garnet |
| Orange | Healing | Carnelian |
| Yellow | Sunlight | Citrine |
| Green | Nature | Tsavorite |
| Blue | Serenity | Topaz |
| Purple | Spirit | Amethyst |