Shop By
You Selected (656): Scissor Cut Gemstones
Clear All
ID: 407773

1

pcs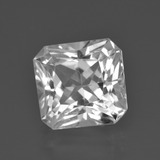 5.67 ct Quartz
10.8 x 10.3 mm
$
8.85
Item in Stock

VIDEO
ID: 487099

1

pcs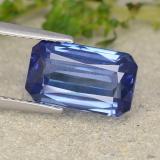 4.90 ct Sapphire
11.7 x 7.1 mm
$
8144.24
Item in Stock
Scissor Cut Gemstones
Scissor-cut gemstones are given triangular facets that are shaped like opposing blades. These facets appear like the blades of scissors, hence the name, 'scissor cut'. Scissor-cut gemstones reflect more light than ordinary step cuts, which maximize a gemstone's color. This means that scissor-cut gems have more sparkle than a basic baguette or square gem. Dark and opaque gemstones are often given a scissor cut to bring out the sparkle of the gem.

GemSelect has a wide range of scissor-cut gems, including scissor-cut topaz, scissor-cut amethyst, smoky quartz, tourmaline, sapphire and more. Choose from a wide range of scissor-cut colored stones in a variety of colors, shapes, sizes and gem types. From this page, you can use the search filters at the top to find scissor-cut single gems, matched pairs and gem lots.