Shop By
You Selected (18388): $25 to $50 Gems by Price
Clear All
ID: 477394

1

pcs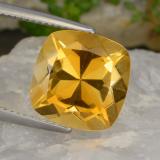 6.37 ct Citrine
12.1 x 12.1 mm
$
38.22
Item in Stock
ID: 381230

4

pcs
12.42 ct Spinel
10.1 x 8.2 mm
$
37.26
Item in Stock
ID: 485614

5

pcs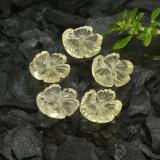 7.28 ct Quartz
8.4 x 8.4 mm
$
25.48
Item in Stock
ID: 342023

10

pcs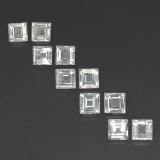 4.40 ct Topaz
4 x 4 mm
$
30.80
Item in Stock
$25 to $50 Gems by Price
affordably . View our huge selection of loose natural gems, affordably priced from $25 to $50 USD. We have the largest selection of high quality colored stones, with over 50,000 items available, you're sure to find the perfect gems to fit your budget, including single gems, matched pairs, matched lots and gemstone carvings. All gems shown are guaranteed available, in stock and ready for immediate shipping.

Natural loose gemstones from $25 to $50 for sale. Single gems, matching pairs, and matching gemstone lots as well as beads and carvings. Many people buy gemstones by color and shape, but for those working with a budget, buying gems by price may be the best way to begin your search for the perfect gem. As long as it's in the right color and durable enough for your purpose, any natural gem in your price budget will be fine.