Mine to Market Sapphire - May 2019 - Newsletter
Sapphire from Mine to Market
Back to Top
The sapphires we have in stock are abundant, and new pieces, lots, and pairs are being added daily particularly in Blue and Fancy Colors. We seek Sapphires in Blue, Fancy Colors and White for their brilliance, durability, and beauty and when you see our sapphire selection right now, we guarantee you will be delighted by all of these qualities not to mention all the VVS clarity pieces. But it isn't always this easy, with supplies of natural gemstones diminishing our inventory can prove difficult to maintain at times.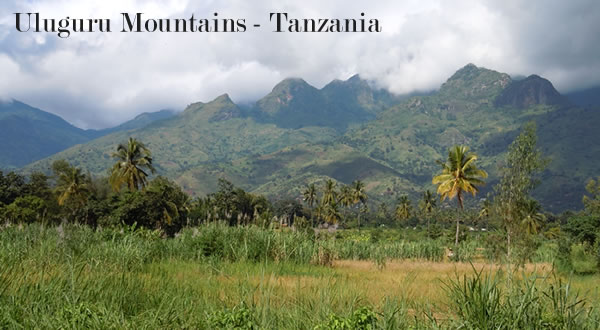 Supply chains are influenced by global economics, policies, and availability of raw materials - these factors can significantly affect the cost and availability of natural gemstones at least the ones which meet our quality standards. We always seem to find a way to get the gems we know and love, and we would like to share some facts about Sapphires and how they travel from mine to market!
So how do these beautiful gemstones from exotic locations like Tanzania and Madagascar arrive at your front door in a pretty package from GemSelect? That is what we would like to cover in this month's newsletter, and we will begin with the source of our latest batch of Blue Sapphire, an east African country, Tanzania.
Tanzania is a beautiful country and is the source for some of the most beautiful precious and semi-precious stones on the gems market today. While checking our new arrivals and seeing the abundance of Blue Sapphire we have in stock, you may notice most the gemstones originated in Tanzania. But where and how does it all begin?
Actually, the answer is quite simple. First, mining takes place in numerous Tanzanian gem localities, and the most recent discoveries are at Loolera, Kibuko, Lutela, Amani Makoro, and Ngapa near the Uluguru Mountains of Tanzania. These mountains contain high-quality rough sapphires in both Blue and Fancy colors, and that's what we desire.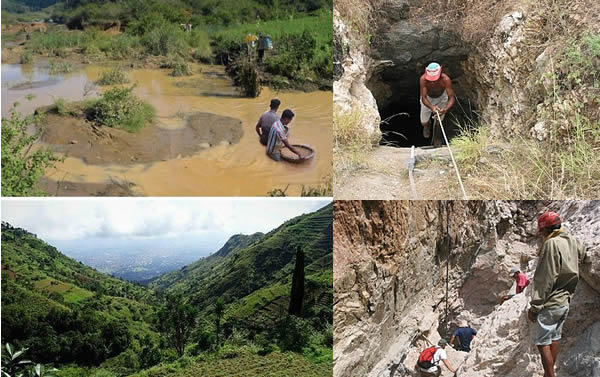 Once mined the raw materials enter a 'supply chain' that will deliver the rough gemstones to gemstone cutting and processing centers many of which are here, in Chanthaburi Thailand. The chain of supply in Tanzania begins with the miner who puts forth the effort to remove these precious gems from the earth. He then sells to a broker. These brokers are licensed which allows them to transport and sell the sapphire gemstones inside of Tanzania. Eventually, these brokers sell to dealers whose business it is to export the stones from their country, generally in large quantities, to their desired destination for processing.
Once rough materials arrive at their location, they will transform through a few processes - the first being treatment and the second cutting. In most instances involving Blue Sapphire and many other colored gemstones, heating is an essential step. It brings the color and clarity we desire to the raw gemstone. Heat treatments and cutting methods were rather primitive in the beginning and like many things have become increasingly sophisticated over the years.
Below you will see a collage of photos. At the top left is a traditional furnace for heat treatment, and to the right is an electrical furnace for high temperature heat treatments - both methods will improve the 'clarity and color' of gemstones when used at appropriate temperatures, in the middle is an example of rough blue sapphire before and after treatment, and at the bottom are some photos of GemSelect's in house cutting station.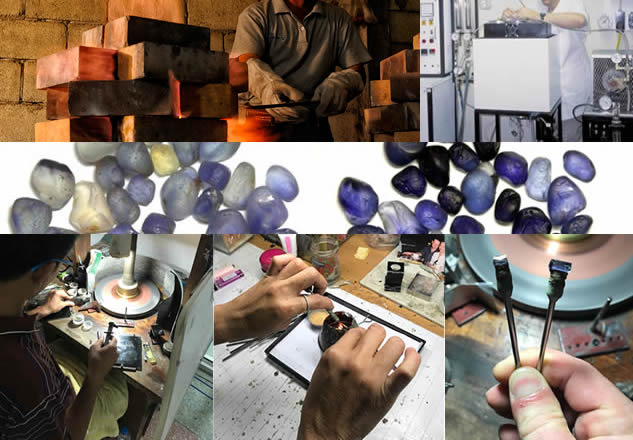 Because Chanthaburi has the most excellent gem cutting and enhancement methods in the world and the skilled artisans needed to create stunning gemstones we are graced regularly with high-quality sapphire that we love sharing with you. GemSelect is also able to obtain our gems at considerably low prices due to our connections and geographic location in Chanthaburi. The result from all of this work is the Stunning Blue Sapphire you see in stock, at affordable prices, from Tanzania!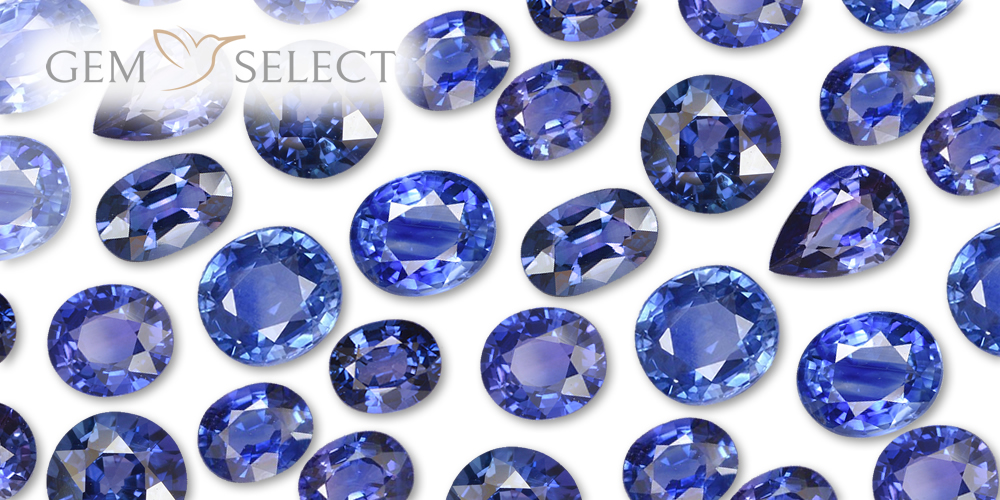 Our vast supply chains allow us to purchase gemstones from many producers. And we have chosen to buy our recent Fancy Colored Sapphires, and some Blue Sapphire from batches originated in Madagascar. The color and quality of these Fancy Color Sapphire gemstones, as well as the price, were determining factors of the purchase, not to mention many stones that are nearly loupe clean.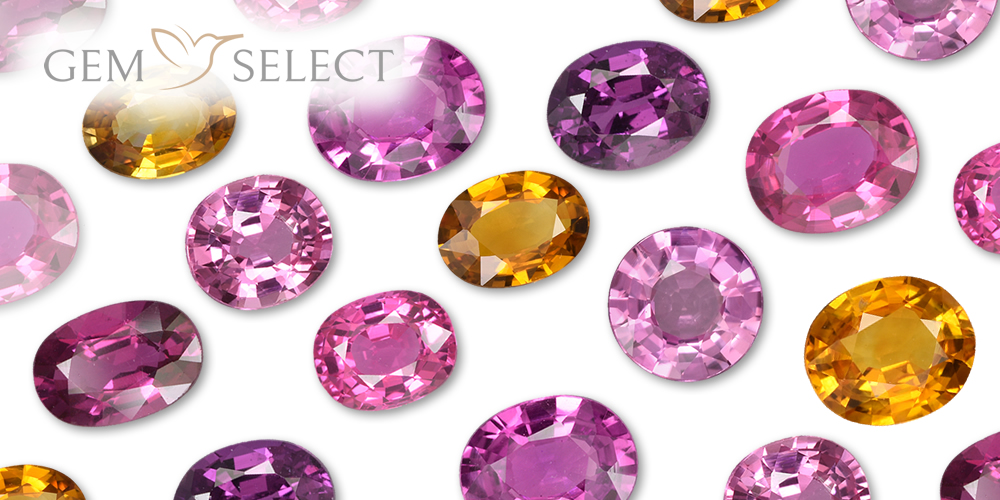 We strongly urge you to take advantage of this opportunity and purchase pieces from these sapphire batches; they both contain beautiful gems, and the prices we can offer are lovely as well.
Featured Products - Fire Opal and Tourmaline
Back to Top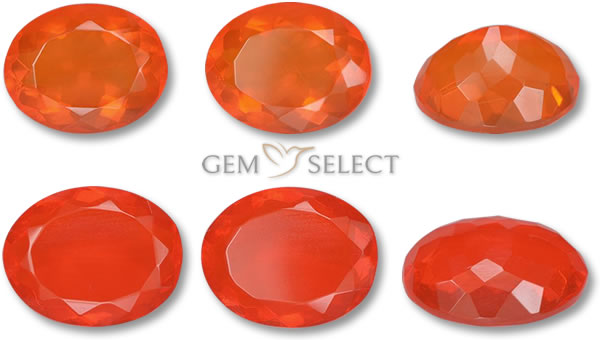 Our newly added Fire Opal is available for purchase at an unbelievably affordable price. The color of the gemstones is exceptional, and we have recently added over fourty-five items including individual stones, pairs, and lots! These stones display the desirable red and orange hues for which fire opal are known. Don't miss out check our fire opal inventory today.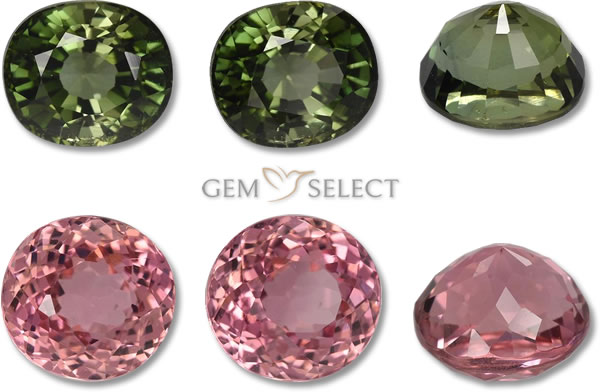 Of our new additions this month the Tourmaline we have added is one of our favorites. This addition contains both pink and green tourmalines ranging from 3.5ct to 0.8ct pieces. With a strong natural color and good clarity, these stones won't last long. Check out our tourmaline inventory today.
May Zodiac Gemstones: Sapphire & Citrine and More!
Back to Top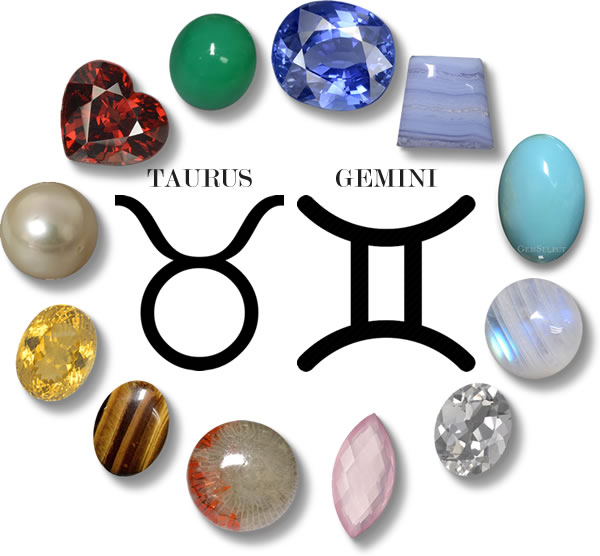 Emerald is the traditional birthstone of May and green is such a fitting color for the end of spring. May is a fabulous month for all especially those who celebrate a birthday; but, what's the downside of a May birthday? That precious beryl emerald can become quite costly.
If you are a May baby who can't afford emerald don't worry; we have the solution for you! Read our Zodiac Stones Article and discover a world of gems for Taurus and Gemini.
Click here to read the full May Zodiac Stones Article

Customer FAQs - Ask Us
Back to Top
Every month we answer questions of general interest from our customers. Please feel free to send your questions or suggestions to our support team at help@gemselect.com!
Hi, is Zircon a real gemstone?
Short answer, yes. Zircon is an important jewelry stone but is not well-known by the general public. Many people who are aware of zircon confuse it with the diamond 'simulant' cubic zirconia. The two materials are, of course, completely different. Cubic zirconia is a lab-created material while zircon is a natural mineral with a very different chemical composition.
Zircon is important in the gemstone world because of its very high refractive index (1.810 to 2.024), which is somewhat close to that of the diamond (2.417 to 2.419). Zircon combines exceptional brilliance with impressive dispersion (also called 'fire'); the tendency to split white light into the spectral colors. This makes Zircon a perfect gemstone for any type of jewelry.
Hello, how can I find my birthstone?
To ensure you can receive our emails, please be sure to add help@gemselect.com to your list of safe contacts, or add us into your email address book! Please feel free to contact us with any questions, comments, and queries! We respond to every email we receive.
Happy Gemstone Hunting!
Team GemSelect
First Published: April-30-2019
Last Updated: May-03-2019
© 2005-2021 GemSelect.com all rights reserved. Reproduction (text or graphics) without the express written consent of GemSelect.com (SETT Company Ltd.) is strictly prohibited.