GemSelect Newsletter - June 2019
Tanzanite - Supply and Demand
There are many reasons to purchase Tanzanite, all of which center around its exceptional beauty. But what about Tanzanite's rarity and that mining are only possible at one place on earth? That's right; this gemstone has one single source, a source that is quickly diminishing. While the supplies of the gem have little to do with its immediate success, they will certainly determine the gems future value, and that's what this article will be about.
To understand Tanzanite values, it is good to understand a little bit about the history of the stone first a very short history at that. Tanzanite was discovered in 1967 in the hills of Northern Tanzania, and it was quickly named by Tiffany & Co. who promoted the stone with remarkable success. When Tanzanite is cut its color rivals, the finest Blue Sapphire Tiffany & Co. took advantage of that fact and began a brilliant marketing campaign.
Tanzanite's remarkable color fueled the stone's popularity but as supplies become scarce, there may be more reasons to purchase this remarkable gemstone. One reason we believe purchasing Tanzanite is wise is the explosive rate at which its value grows, and that won't be ending any time soon.
Check our amazing inventory of Tanzanite gemstones to see what strikes your fancy today! We assure you your gem will be a wise investment.
Featured Products
Back to Top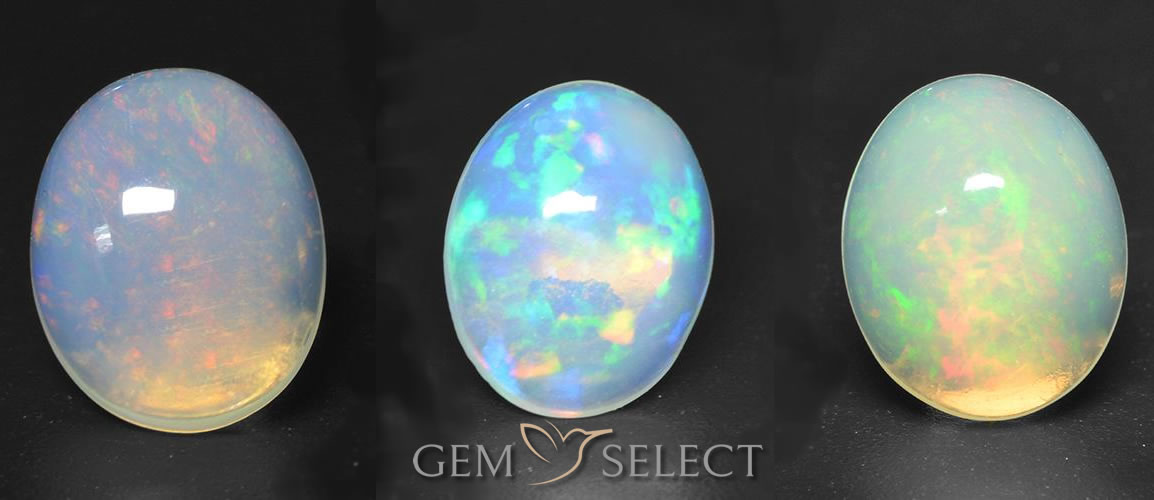 Recently we have added many new pieces of Opal in all colors and cuts. We strongly urge you to take advantage of the abundant variety of high-quality opal we have in stock. Some extraordinary white opal, black opal, and even some beautiful faceted pieces have just joined the GemSelect collection. So don't delay shop Opal today!
Cushion Cut Spinels are being added to our inventory in large numbers. As you all know, spinel is a strikingly beautiful gemstone that has been confused for ruby numerous times in the past because of its gorgeous color and brilliant luster. The pieces we are adding range in color from red to purple and all the pastels and greys in between. We think all the colors and cuts are gorgeous and perfect for use in jewelry. Don't miss out get yourself a cushion cut spinel today!
June Birthstones & Zodiac Gemstones: Pearl, Sapphire & More
Back to Top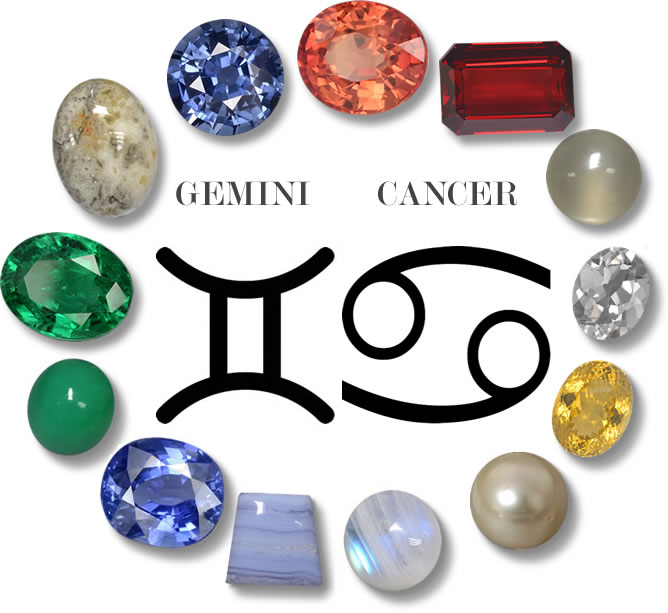 Alexandrite, pearl, and moonstone are the traditional birthstones for June. And in this lovely month, we are so fortunately graced with our two star-signs Gemini and Cancer. While alexandrite is stunning, it may be out of our June babies price range. Our other two traditional birthstones pearl and moonstone, are interestingly included under the zodiac signs for the month.
If you want to learn more about Junes alternative birthstones, please read our 'June Planetary and Zodiac Stones' article.
Customer FAQs - Ask Us
Back to Top
Every month we answer questions of general interest from our customers. Please feel free to send your questions or suggestions to our support team at help@gemselect.com!
Hi, I am interested in healing gemstones and in particular Ametrine. Can you let me know the healing properties of this gem?
Ametrine is a color-zoned variety of macrocrystalline quartz. It is sometimes referred to as trystine and is a natural bicolor combination of amethyst and citrine. The belief that gemstones have special healing powers goes back centuries and is associated especially with the Vedic astrological tradition in India. Practitioners from that tradition claim to offer ways to utilize the power stored in gems to maximize physical and psychological balance and well-being. Ametrine is said to be the complete balance of the properties of amethyst and citrine. As a stone of both balance and connection, ametrine is believed to relieve tension, bring serenity, and stimulate creativity, as well as balance mental stability and self-confidence.
What are the different varieties of opal ?
The most common opal is white opal. White opal has vibrant pastel flashes against a lightly colored body. Black opal is a different variety. Black opal features a blue, gray, or black base or body color. Typically, black opals have the most dramatic color play. Fire opals usually display very little color play. Fire opals are prized for their intense colors like red, orange, and yellow. Boulder opals have an appearance similar to that of black opals, but are easily distinguished in large part to their brown ironstone back generally this opal is found in a matrix of its ironstone host rock. Lastly, crystal opals refer to any opal that is transparent or semi-transparent.
To ensure you can receive our emails, please be sure to add help@gemselect.com to your list of safe contacts, or add us into your email address book! Please feel free to contact us with any questions, comments, and queries! We respond to every email we receive.
Happy Gemstone Hunting!
Team GemSelect
First Published: May-31-2019
Last Updated: June-05-2019
© 2005-2019 GemSelect.com all rights reserved.
Reproduction (text or graphics) without the express written consent of GemSelect.com (SETT Company Ltd.) is strictly prohibited.