Gemstone Names
It's a well-known fact in the jewelry industry that gemstones with difficult, confusing or obscure names are hard to sell to the average consumer. That's not a problem for our customers, who delight in the rare and unusual. But the mass market won't buy something that it has never heard of or can't pronounce, no matter how good the stones look.

Probably many jewelers wonder how so many attractive stones ended up with such unattractive names. Was it really necessary to name fine gems spodumene and orthoclase? Why did a lovely blue-green stone end up being called apatite? These are are not just isolated examples. Think of sphene and diopside. Even spinel, zircon and peridot are fairly oddball names. Charming and evocative names like moonstone, fire opal and aquamarine actually seem to be in the minority. It seems as if the gemstone industry forgot to hire a marketing person. How else can we explain a gemstone called chalcedony?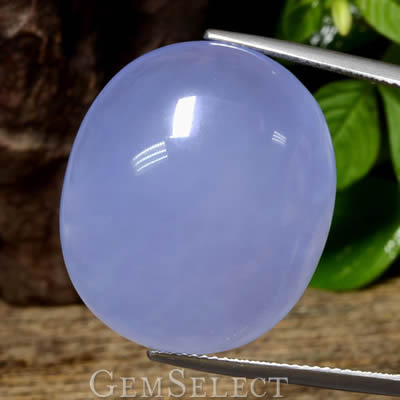 Blue Chalcedony Gemstone
Gemstones are in the odd position of having one foot in the technical world of mineralogy and one foot in the commercial world of jewelry. The name that works in one world rarely works in the other. Sometimes the problem is solved by having 2 names, such as red corundum and ruby. But in many cases there is only one name, and it's the wrong name as far as the jewelry business is concerned. It's rare for a gemstone to be renamed for marketing reasons, as when blue zoisite was renamed tanzanite by Tiffany & Co.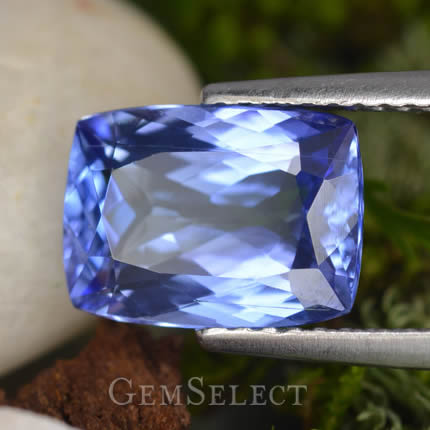 Tanzanite Gemstone
Yet things could be worse, and in fact they once were. At one time, marketing names for gemstones were rampant, and with all the fanciful names it was hard to know what you were really getting. Would you buy an Arizona ruby? That was once a well known name for pyrope garnet. How about Brazilian aquamarine? Really just a blue green topaz. Fancy a Ural sapphire? Actually it's just blue tourmaline. Mexican diamond? Plain colorless quartz. You'd do better with Ceylon diamond. At least that was white zircon.
White Zircon Gemstone
Since the danger of intentionally giving a misleading name is especially high in the gemstone trade, definitions for gemstones are now regulated through an international organization known as the Confédération Internationale de la Bijouterie, Joaillerie, Orfèvrerie des diamants, Perles, et Pierres. Since that's a bit of a mouthful, they usually go by the name CIBJO. They provide a very valuable service to gemstone dealers and buyers alike. We all need to know what we're really buying and selling. Names are important when it comes to gemstones.
First Published: December-07-2007
Last Updated: January-22-2019
© 2005-2019 GemSelect.com all rights reserved.
Reproduction (text or graphics) without the express written consent of GemSelect.com (SETT Company Ltd.) is strictly prohibited.