Shop By
You Selected (2884): Amethyst Amethyst, Amethyst Geode
Clear All
ID: 446395

1

pcs
28.18ct Amethyst
21.73 x 20.12 x 11.40mm
USD
84.54
Item in Stock
ID: 358455

10

pcs
3.75ct Amethyst
5.95 x 4.04 x 2.81mm
USD
18.75
Item in Stock
ID: 421657

2

pcs
1.21ct Amethyst
5.68 x 3.54mm
USD
8.47
Item in Stock
ID: 409462

1

pcs
3.35ct Amethyst
11.05 x 9.13 x 4.73mm
USD
12.09
Item in Stock
ID: 358475

5

pcs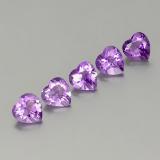 3.59ct Amethyst
6.18 x 6.08 x 3.83mm
USD
17.95
Item in Stock
ID: 358123

10

pcs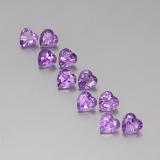 7.56ct Amethyst
6.14 x 6.06 x 4.00mm
USD
37.80
Item in Stock
ID: 357165

10

pcs
6.54ct Amethyst
6.02 x 5.98 x 3.71mm
USD
32.70
Item in Stock
ID: 376557

2

pcs
8.16ct Amethyst
10.83 x 8.78 x 5.51mm
USD
57.12
Item in Stock
ID: 358288

10

pcs
3.92ct Amethyst
6.05 x 4.10 x 2.86mm
USD
19.60
Item in Stock
ID: 438505

1

pcs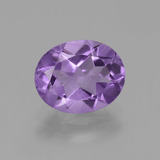 2.33ct Amethyst
10.12 x 8.09 x 5.08mm
USD
11.65
Item in Stock
ID: 351134

1

pcs
8.28ct Amethyst
20.25 x 10.08 x 7.39mm
USD
57.96
Item in Stock
ID: 363107

2

pcs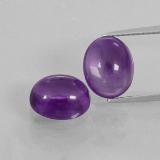 8.10ct Amethyst
10.80 x 8.77 x 5.42mm
USD
56.70
Item in Stock
ID: 356794

10

pcs
4.08ct Amethyst
6.07 x 4.10 x 3.11mm
USD
20.40
Item in Stock
ID: 356804

5

pcs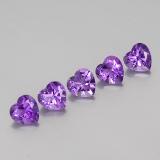 3.50ct Amethyst
6.05 x 6.00 x 3.85mm
USD
17.50
Item in Stock
ID: 425343

1

pcs
0.76ct Amethyst
7.18 x 5.10 x 3.58mm
USD
3.80
Item in Stock
ID: 410275

2

pcs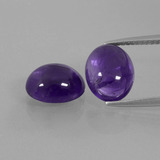 5.33ct Amethyst
9.77 x 7.94 x 4.98mm
USD
26.65
Item in Stock
ID: 427785

2

pcs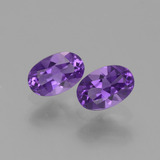 0.83ct Amethyst
6.01 x 4.08 x 3.14mm
USD
4.15
Item in Stock
ID: 363448

2

pcs
3.82ct Amethyst
8.01 x 4.03mm
USD
26.74
Item in Stock
ID: 359200

10

pcs
3.63ct Amethyst
5.97 x 4.07 x 2.61mm
USD
18.15
Item in Stock
ID: 439437

1

pcs
22.14ct Amethyst
24.56 x 16.74 x 10.04mm
USD
154.98
Item in Stock
ID: 409772

1

pcs
5.64ct Amethyst
14.07 x 10.05 x 5.90mm
USD
20.36
Item in Stock
Amethyst
Amethyst
is a variety of crystalline
quartz
in colors ranging from pale lilac to deep reddish purple and ranging from transparent to translucent is known as amethyst.
Green amethyst is known as prasiolite.
Value per carat in violet purple amethyst, unlike many gems, doesn't rise exponentially with weight as it is readily available in large sizes; but depends almost entirely on color. The "Siberian" deep purple with red and blue flash commands the highest prices. Green amethyst, new to the market, is produced by heat treatment.
Purple amethyst is indeed one of the most classic gemstone types frequently used in gemstone rings. Amethyst is also very-well suited for all other types of gemstone jewelry too, including gemstone earrings, pins and brooches, as well as in necklaces and fashionable gemstone pendants.
/other-info/green-amethyst.php