What can I find in this article?
Zircon Buying Guide - What factors to look out for before deciding to buy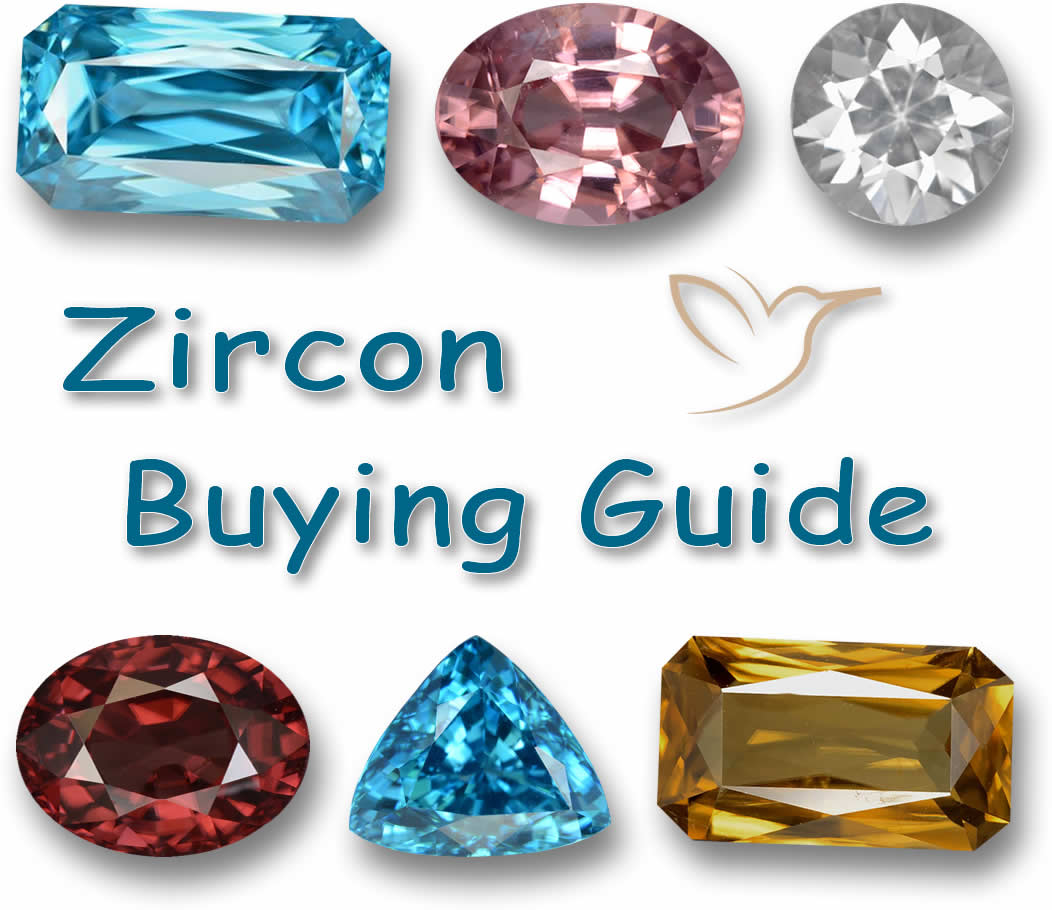 As with nearly all gemstones, it is the color that plays the leading part in the value of zircons. The dazzling blues are very popular but other colors can be found and the clear variety makes an excellent diamond alternative. However it is not just color that can affect the price – the size, the cut and the clarity will influence the value, too.
Brief Buying Guide to Zircon
Summary
Zircon is a historic and acclaimed gemstone which has long been recognized for its outstanding fire and brilliance. It has suffered a little by often being mistaken for cubic zirconia – a colorless synthetic gemstone that can also be used as a diamond substitute – but zircon is a totally authentic gemstone mined for centuries all over the world. In fact with some samples being dated back 4.5 million years, Zircon is as old as planet Earth itself.
Quick Guide to Buying Zircon

| | |
| --- | --- |
| Color | Blue / Clear / Red / Pink / Orange / Brown |
| Clarity | High |
| Carat Weight | Small to Medium |
| Cut | Diamond Cuts / Step Cuts |
| Price | Moderate |
| Treatments | Common for Blue and Clear (White) |
| Birthstone | December (Blue Zircon) |
| Wedding Stone | n/a |
| Jewelry | All Types – Rings may need protective setting |
| Durability | Rated 6.5 – 7.5 on Mohs Hardness Scale |