Shop By
You Selected (6084): Octagon / Emerald Cut Gems
Clear All
ID: 394657

1

pcs
3.94 ct Quartz
9.3 x 9.3 mm
$
19.70
Item in Stock

VIDEO
ID: 458166

1

pcs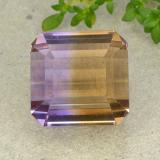 32.59 ct Ametrine
17.2 x 16.7 mm
$
258.76
Item in Stock

VIDEO
ID: 459796

1

pcs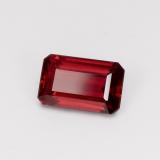 1.47 ct Ruby
7.6 x 4.9 mm
$
3,632.81
Item in Stock

VIDEO
ID: 459798

1

pcs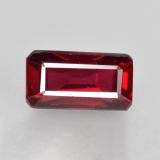 1.76 ct Ruby
8.2 x 4.5 mm
$
3,479.59
Item in Stock
Octagon / Emerald Cut Gems
The octagon or emerald-cut is a shape that was developed to maximize the color of emerald gemstones. Therefore, if you are looking for a gem that shows pure, unadulterated color at its best, emerald cut gems are the right choice. The octagon-cut showcases the color of a gemstone.

Octagonal colored gemstones from GemSelect include large stones, matched pairs and lots. Among the choices are both precious and semi-precious octagonal gems, for example, bicolored ametrine, tourmaline, emerald, amethyst, smoky quartz, diamond, topaz, tanzanite and tsavorite garnet. There are emerald-cut gemstones of every color, size, shape and cutting style available. Some emerald-cut gems are square and others are long and rectangular.

To find the octagonal gemstones that you seek, filter the results further by using the left-hand menu. You can buy emerald-cut stones by gem type or color. By using the top menu, you can search by carat weight, size, price and other factors, to enable you to find the exact emerald-cut gems that you are looking for. All items are in stock and ready to be shipped.