GemSelect Newsletter - April 2019
Healing Gemstones
Back to Top
Since ancient-times people have believed gemstones possess an abundance of health benefits, powers to protect, attract, and even heal. More recently the use of gemstones has been mainly for decretive purposes like jewelry; however, a trend is emerging and gaining popularity. It is about harnessing the powers of natural gems and allowing that energy to transfer to the person through gemstone healing.
Some of the inherent powers provided by gemstones that people are most interested in are; ability to attract money or happiness, protection for the wearer from danger and negative energies, delivering luck or love, healing both physical and mental ailments, and more.
There are many ways to use gemstone for healing with the most straightforward way being to make a piece of jewelry with a gem that provides the benefits you desire. A pendant, ring, or pair of earrings will ensure the gemstone stays close to your body allowing it to pass its energy to your being.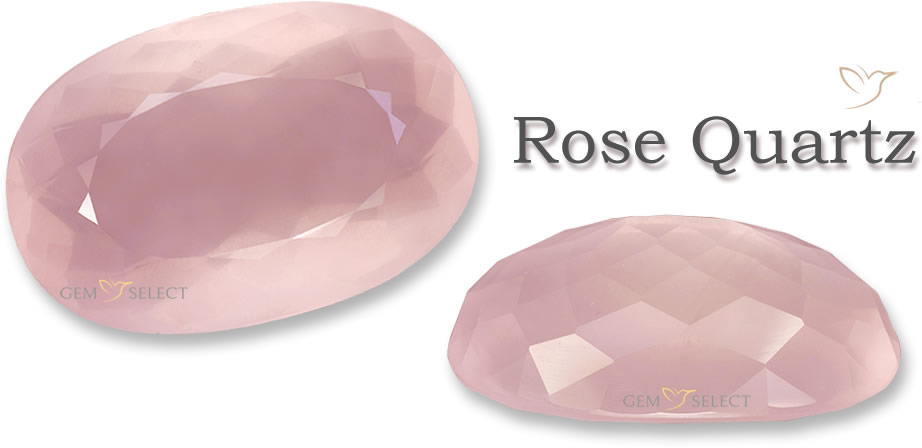 Rose quartz has always been a popular pink gemstone that is said to help health by mending broken hearts. Rose quartz associates with love, and it has soothing and gentle energy that can bring peace to agitated situations. Rose quartz will provide the most excellent benefits by wearing the gemstone around your neck and close to your heart as a pendant. This position will allow the rose quartz to mend emotional wounds, promote a positive self-image, and open your heart for new positive relationships. Giving a gift of rose quartz is a beautiful message to those who are struggling with heartbreak, loneliness, or a breakup as it will aid them in finding inner peace.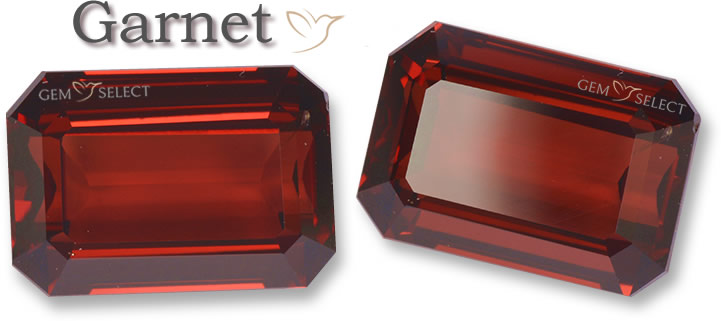 Known as a traveling stone garnet is believed to ensure the safety and health of its wearers on long journeys. Garnet in deep red shades is believed to energize its wearers, therefore, allowing them to deal with health issues too. By wearing garnet, you will revitalize your body, promote emotional well being and boost confidence, plus give your whole system a boost. Garnet also protects from bad karma and evil. You may wear your garnet anywhere but close to your heart as a pendant is ideal.
Amethyst is a gorgeous violet gemstone that is said to bring strength, courage, and peace to those who wear it. Amethyst's purple hue is not only elegant; it also makes amethyst a soothing stone to view with peaceful properties. Amethyst is known to release creativity when worn, and because amethyst has such tranquil qualities, it is an excellent stone for those suffering from anxiety, addictions, or mood disorders.
To use amethyst to promote health both spiritually and physically wear an amethyst anywhere as a ring, pendant, earring, or any jewelry. To deepen the healing effects of your amethyst focus on thoughts of self-improvement while grasping your gemstone. Focusing your thoughts like this will ensure that you are conscious of the positive powers the gemstone will deliver and ready to receive them.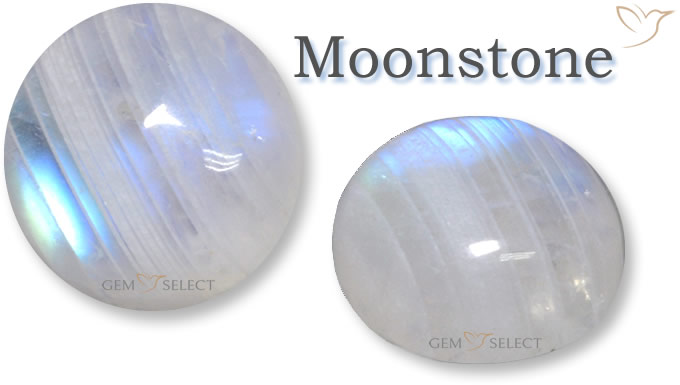 Moonstones in white, clear, or rainbow colors are said to help wearers obtain balance and mental clarity. In ancient times moonstone was a protective talisman for travelers and was also used to promote fertility, look into the future through psychic abilities, and alleviate pain. Moonstone in jewelry can alleviate a variety of ailments of the mind, such as depression, anxiety, and insomnia as well. Additionally, moonstone is believed to promote creativity for those who are wearing the gemstone. Moonstone has also been regarded by some to combat ailments of the elderly and the young too. Just wear your moonstone in a pendant, necklace, bracelet, or any other type of jewelry to receive the benefits from it.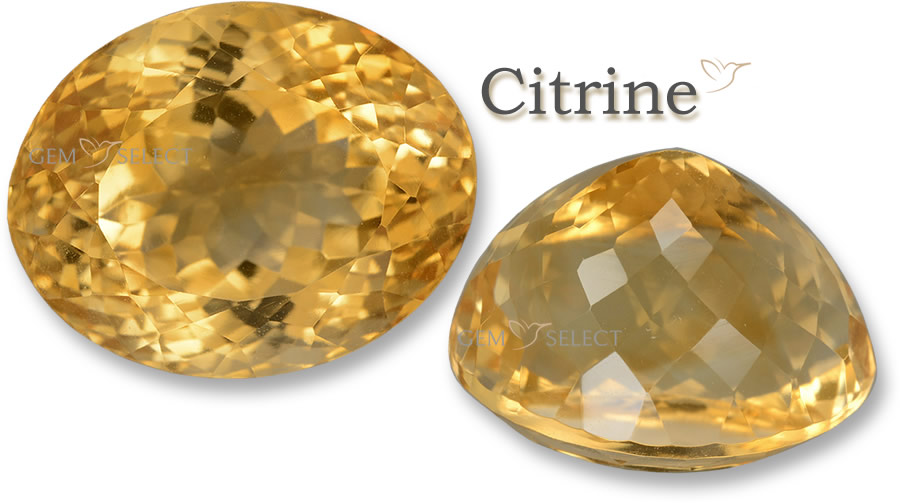 Citrine is a bright yellow or golden gemstone that is said to promote emotional well being and to draw positive energy to its wearer. While 'lighting up' your life is a beautiful quality for citrine to provide that is not all it is known to treat or provide. Some of the other beliefs associated with citrine include; helping with digestive problems, helping with hearing difficulties, aiding those who have sleep problems, pain, and inflammation. Wear untreated citrine to enhance its positive effects. You can wear citrine as a pendant or any other jewelry design you choose.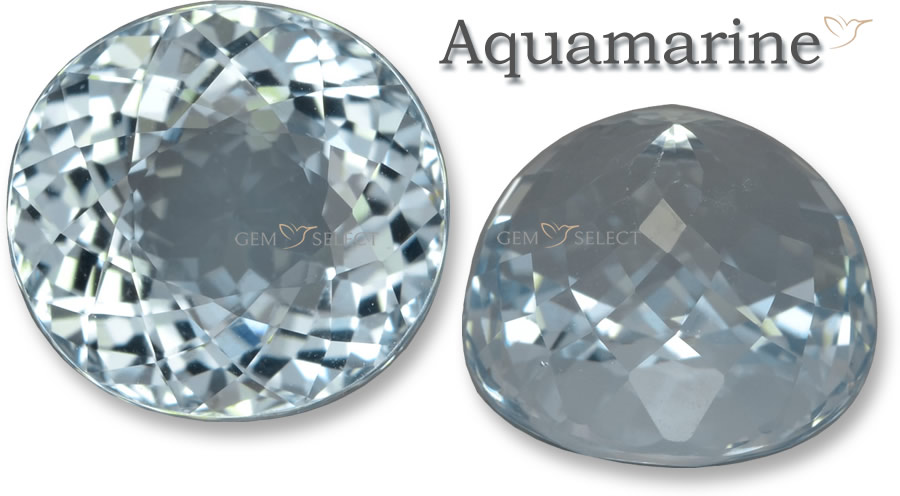 Aquamarine's color is that of the brightest seas and is without a doubt one of the most beautiful gemstones to buy and wear. Aquamarine has been famous for ages; so many beliefs have associated with this gemstone. The ailments aquamarine is said to help with are digestive, teeth, and eye problems. Aquamarine has also been used by sailors for luck at sea in the past, and some still use this stone for protective purposes today.
The gemstone is said to provide a positive force and energy that can bring happiness to its wearer and assist them with any problems they have due to loss financial or otherwise. Other beliefs associated with aquamarine are healing powers, its power to reduce the fear of the sea, and its ability to return a long lost lover. To utilize the strengths of aquamarine wear the stone in a ring or a pendant.
Featured Products
Back to Top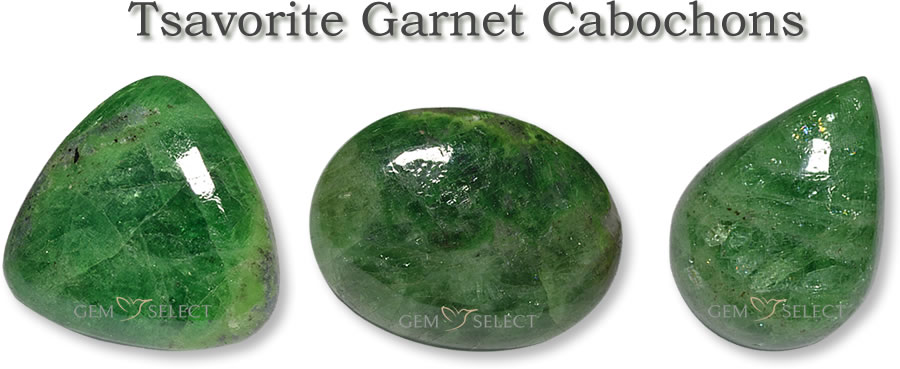 Our newly added inventory of rare tsavorite garnet cabochons are available now in big sizes! These tsavorites cabochons have great color and are available in a wide range of sizes from about 5ct gemstones to over 30ct gems! If you are looking for rare and unique cabochons, look no further shop our tsavorite garnet cabochons today!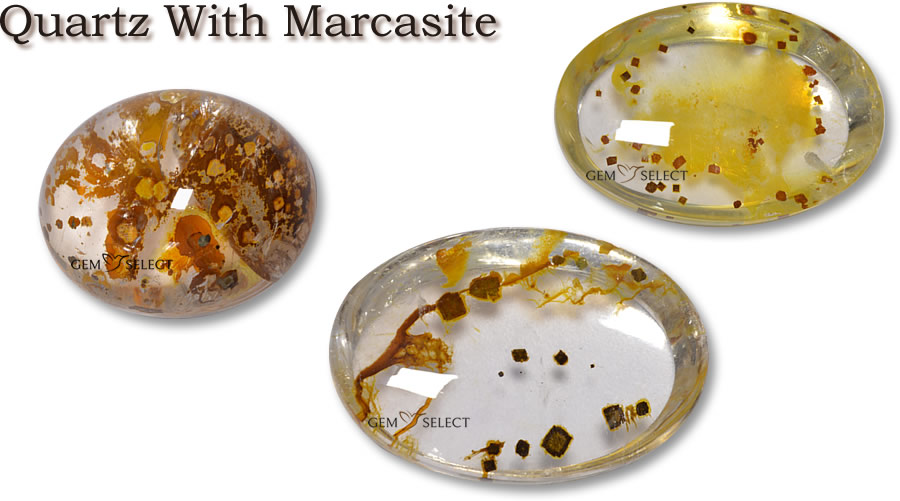 Don't miss your opportunity to buy these quartz gemstones with beautiful Marcasite inclusions. Quartz With Marcasite gems are available now in weights ranging from 5ct to over 40ct. These gemstones are unique and available for purchase in many in various cuts. They are excellent for pendants and use in unique jewelry, and gemstone healing.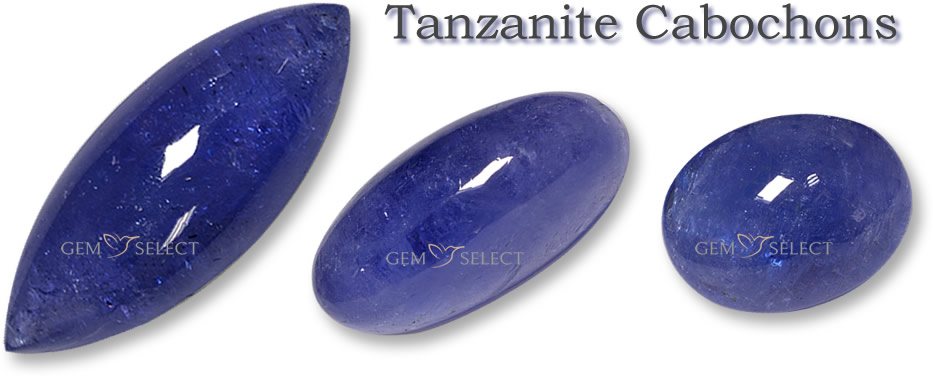 Incredibly rare and beautiful Tanzanite Cabochons are here now and trending in jewelry! GemSelect's Tanzanite Cabochons have excellent color and are available in sizes perfect for; collectors, large cocktail ring designs, and pendant designs. Don't miss your chance to buy these cabochons available in pieces ranging from 5ct to nearly 25ct's. Shop GemSelect's Tanzanite Cabochons now!
April Birthstones & Zodiac Gemstones: Emerald, Topaz & More
Back to Top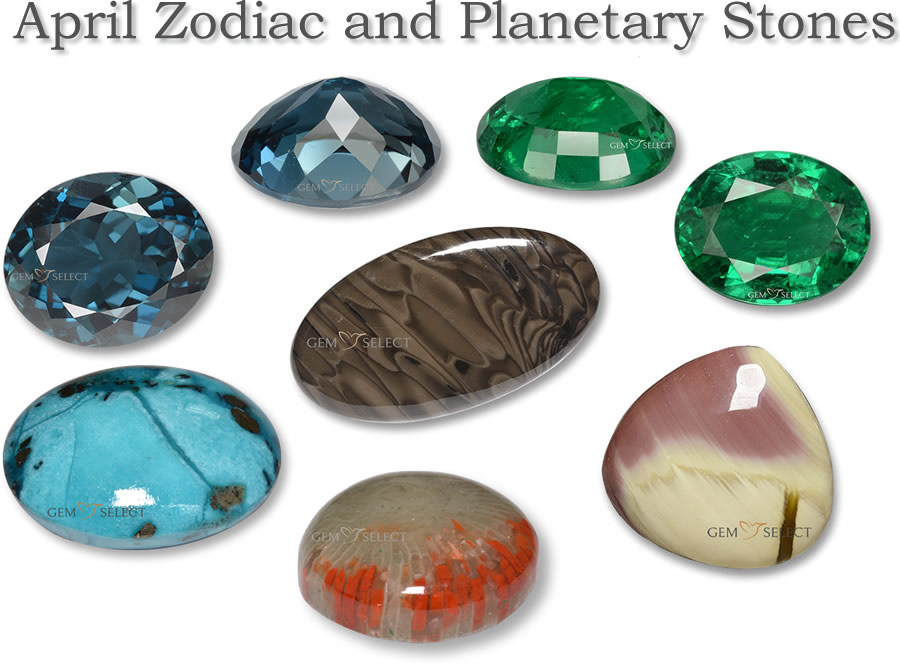 Diamond is the traditional birthstone for April. With a Mohs hardness of 10 and a brilliant luster, it is a favorite gemstone indeed. However, it is not the only gemstone that is available for birthstone jewelry to those who are born in April. The zodiac signs of Aries and Taurus both connect with many gemstones that are suitable for birthstone jewelry too.
If you want to learn more about Aprils alternative birthstones, please read our 'April Planetary and Zodiac Stones' article.
Customer FAQs - Ask Us
Back to Top
Every month we answer questions of general interest from our customers. Please feel free to send your questions or suggestions to our support team at help@gemselect.com!
Hi, can you provide some information about Champagne Garnet as I have never heard about this gemstone before?
Champagne Garnet is a trade name that is sometimes used for Malaya garnet. Malaya garnet is one of the rarer and more interesting varieties of garnet. Malaya garnet is a mixture of pyrope and spessartite garnet. An interesting fact is that the term "malaia" was derived from the Swahili word meaning "outcast". This is because when it was first discovered, it was thought to be a type of spessartite and even confused with rhodolite. The unusual stones were rejected by buyers because they didn't fall into any of the standard categories, and so they were originally considered outcast gems.
Today, Malaya garnet is valued for its unique color displays and its rarity
Hi I want to know how you source your gemstones, for ethical reasons.
When it comes to colored gemstones, there is nothing like the Kimberley Process in place to certify them as they go straight from the mine to the market. However, there are a number of measures that we at GemSelect take to reduce the trading of conflict stones, and promote the ethical mining and processing of gems.

We purchase gems that have been cut and processed locally. Most gems are cut and processed here in Thailand, so we can ensure that properly-trained adults are responsible for this, since children simply do not possess the years of experience and skill required to expertly cut gemstones. Furthermore, colored gemstone material is far too valuable to let inexperienced people experiment with it.

Also, purchasing our gemstones from local artisanal miners rather than large companies allows us to fund worthy operations. Additionally, because colored gems like sapphire, ruby and emerald are much rarer than diamonds, there is hardly enough material to fund a war.

We do not knowingly purchase any gemstones that are sourced, cut, shaped or worked unethically.
To ensure you can receive our emails, please be sure to add help@gemselect.com to your list of safe contacts, or add us into your email address book! Please feel free to contact us with any questions, comments, and queries! We respond to every email we receive.
Happy Gemstone Hunting!
Team GemSelect
First Published: March-20-2019
Last Updated: April-26-2019
© 2005-2019 GemSelect.com all rights reserved.
Reproduction (text or graphics) without the express written consent of GemSelect.com (SETT Company Ltd.) is strictly prohibited.