What Makes the Best Gemstone Website?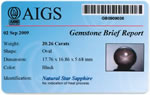 Gem Certification
Many years ago, sourcing a reliable online precious and semi-precious gemstone dealer was a near-impossible task. But over the years, the colored stone trade has grown exponentially and the need for direct wholesale gemstone suppliers has skyrocketed. Nowadays, there are literally hundreds of gemstone websites to choose from, that all claim to be the best gem shopping sites but what exactly should online gem buyers look for when it comes to gemstone traders?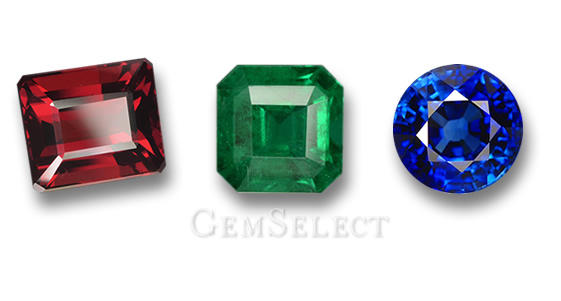 Wholesale and Top-Grade Gems at GemSelect
Most gem traders are specialty suppliers, dealing only with natural, untreated stones, or specializing in simply sapphire or Burma Mogok ruby. Other suppliers are often tailored for those with seemingly unlimited budgets, offering only high-end gemstones that few people would be able to afford. It would seem presumptious to claim to be the best gemstone website and offer only a few items in limited sizes. Quite surprisingly, there are only a handful of gemstone websites that offer something for everyone – a variety of gemstones and gem types in nearly every color, size, shape and for a range of budgets, including commercial grade and top grade gemstones.
Secure Payments
The biggest and best gemstone suppliers should naturally have the largest selection and availability, but what else should gem shoppers look for in a dealer?
For most shoppers, fair prices and customer service are of paramount importance when buying gemstones online, but shoppers should also stop to read the fine print; that is of course, the 'store policies'. Since most shoppers don't make a first purchase with a plan to return the product later, they tend to overlook store policies because such procedures may not seem important at the time of purchase. But policies are absolutely essential since they act as the contractual bond between the buyer and gem supplier. The best gemstone websites should have clear and fair policies - not only to protect the seller, but to inform shoppers of promises and obligations to the buyer.
Here's a short list of important policies to review and look for when buying gemstones online:
Return Policy
When buying anything online, 30-day return policies are an industry standard. Even most brick and mortar stores offer 30 day returns, so beware of dealers who only offer short return policies. Also, be sure to see what non-refundable fees are included in their policy. Many online shops will deduct merchant fees, insurance fees, restocking fees, plus the cost of shipping both ways, which means that the customer could end up paying a lot of money – for nothing in return.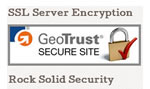 Secure Gem Shopping
Payment and Security Policies
Nowadays, there are many payment options that protect online shoppers. The best gemstone suppliers offer a range of payment options, including electronic fund transferral, PayPal and Credit Card bank options. All personal identifiable information should be encrypted and handled on secure servers to ensure your confidential information cannot be intercepted. Check the seller's SSL certificate for validity and only shop online on secure websites.
Guarantee and Authenticity Policy
A reputable dealer will always disclose gemstone treatments. One way to ensure authenticity is by offering gemstone certification. The best gemstone dealers should always offer gem certification from independent gemological laboratories. By offering certification, it shows confidence in what they are selling. On top of normal return policy periods, the best gem dealers should offer a guarantee policy. If the gemstone you ordered was not as originally advertised, you should be able to demand a return authorization - whether it's within 14 days or 14 years, it really shouldn't matter if gemstones are truly guaranteed.
As mentioned above, fair prices, product selection, company policies and great customer service make the best gem suppliers stand out from the rest. An additional factor that is important to customers is the quality of company websites, an important factor that attracts customers too. This is because when it comes to colored stones, there are infinite combinations of gemstone varieties, colors, shapes, cuts and sizes. Therefore, it's very important to consider how 'user-friendly' the gemstone website is. For example, if a customer is seeking a round blue 6mm Ceylon sapphire, it should not take more than a minute or two to find on an efficient website. The best gemstone websites make searches simple through the use of efficient and easy-to-use navigational and search tools. As a gem dealer, they should indeed understand the complexity of gemstones and understand the importance of your time and your exact needs. Needless to say, there are many other factors to consider when choosing your own reliable source for colored gemstones. For more information, we invite you to read some of our related articles (listed on the upper right-hand side) about buying gems online.