Blue Sapphire
Blue is the classic color for sapphire, and in fact when gem dealers use the term "sapphire," they mean blue sapphire. All other colors of sapphire are referred to as "fancy sapphire." With its hardness of 9 (on the Mohs scale), second only to diamond, sapphire is one of the most valuable and wearable of all gemstones.
Most blue sapphire is heated to improve the color and clarity. But the 4.06 carat blue sapphire show below is an exception. This fine sapphire from Tanzania is completely untreated and is graded VVS clarity. Untreated sapphires of this color and clarity are quite rare. This gem measure 10.72 x 8.79 x 4.73 mm.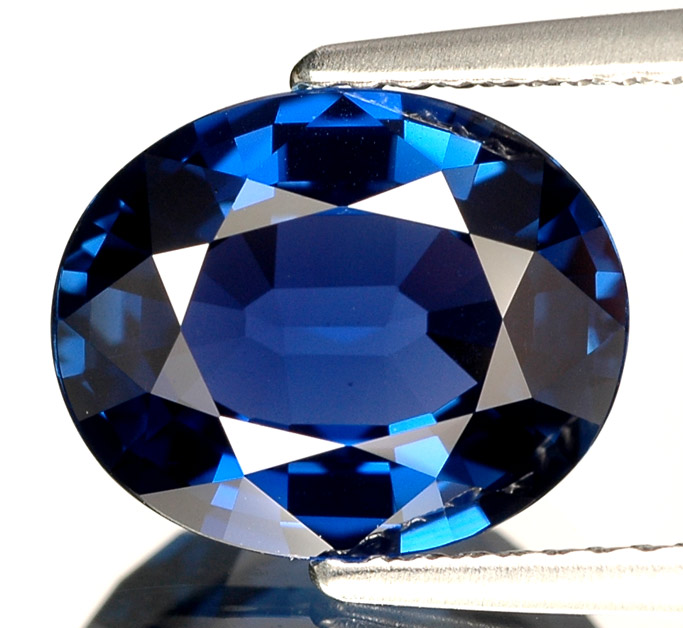 Blue Sapphire Gemstone
First Published: January-28-2009
Last Updated: June-27-2017
© 2005-2021 GemSelect.com all rights reserved.
Reproduction (text or graphics) without the express written consent of GemSelect.com (SETT Company Ltd.) is strictly prohibited.
See more related information below