Comprar Ópalo musgoso Gemas
(3)
Ver Detalles
1 pz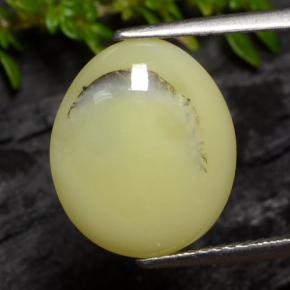 Ovalada Amarillo Ópalo Moss
4.3ct
14.1 x 12 mm
Artículo en inventario
Ver Detalles
1 pz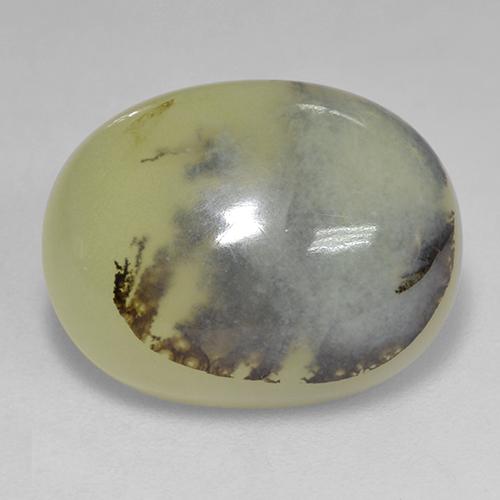 Ovalada Amarillo Ópalo Moss
6.2ct
14.5 x 11.4 mm
Artículo en inventario
Ver Detalles
1 pz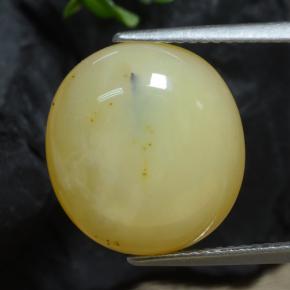 Ovalada Amarillo Ópalo Moss
7.4ct
15.3 x 14.1 mm
Artículo en inventario
Ópalo musgoso
El nombre ópalo posiblemente derive de la palabra en sánscrito "upala" que significa "piedra valiosa". El ópalo musgoso pertenece a la categoría del "ópalo común" que es opaco, raramente translúcido y no presenta juegos de colores. Los ópalos preciosos exhiben tonos similares a los del arcoíris que cambian con el ángulo de observación. El ópalo musgoso es un ópalo blanco lechoso con inclusiones únicas de hornblenda verde en patrones parecidos a los del musgo. Los ópalos musgosos por lo general reciben un corte cabujón o circular y son idóneos para colgantes, broches y pendientes. Los ópalos son piedras preciosas delicadas. Por definición el ópalo es dióxido de silicio hidratado, siempre contiene de tres al treinta por ciento de agua. Combinado con su suavidad relativa con una calificación de 5.5-6.5, el ópalo requiere algo de cuidado especial. Si un ópalo se deja secar, se agrietará y desvanecerá. Los ópalos también son muy sensibles a cambios repentinos en la temperatura y se fracturan fácilmente. Los depósitos más importantes de ópalos están ubicados en Australia. Existe una amplia creencia en el poder curativo del ópalo. Se cree que alivia la depresión y ayuda a su portador a encontrar el verdadero amor. El ópalo es la piedra zodiacal para los nacidos en octubre.
Comentarios certificados de los clientes
Calificación General -> 10

Great stones great store!
Publicado Por Noh in November, 2019
Calificación General -> 10

I was very pleased with the selection and clarity of the turquoise. I do wish you would state which mines it came from though.
Publicado Por Jen's Gems in November, 2019
Calificación General -> 8

prices sound great. First purchase. Hopefully quality matches
Publicado Por SD in November, 2019
Calificación General -> 10

I am designing a sunken treasure "snow globe" as a gift to my wife. Between GemSelect and Etcy I have found everything I need.
Publicado Por Tim in November, 2019
Calificación General -> 10

I have purchased, many times & have always been pleased!
Publicado Por Jim in November, 2019
Calificación General -> 9

GemSelect has a wide selection of gems with photos of the actual gem that you will be purchasing, not some stock photo. Once a purchase is made, you can print out a certificate of authenticity. You know you are getting the real thing. The pricing is competitive. Their website also has useful information about gems.The website is easy to use. I have made multiple purchases with GemSelect, and I will be back again!
Publicado Por GeneticBlend in November, 2019
Información sobre gemas
Piedras Preciosas Populares