Comprar Espinela azul Gemas
(2)
Ver Detalles
1 pz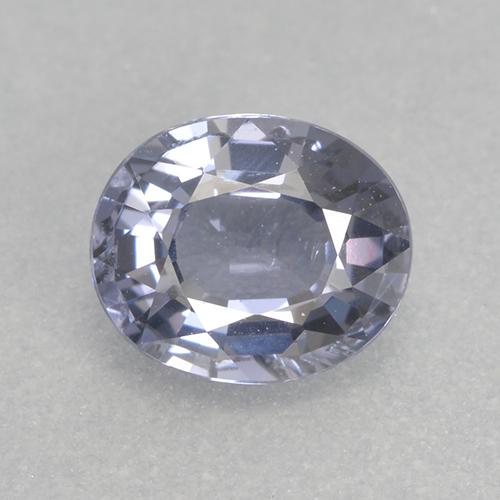 Ovalada Azul Espinela
0.8ct
6.2 x 5.2 mm
Artículo en inventario
Ver Detalles
1 pz
Circular Azul Espinela
0.6ct
5 mm
Artículo en inventario
Espinela azul
La espinela es una piedra preciosa especial en muchas formas. Durante siglos fue confundida con el rubí y se ganó una fama inmerecida. Hoy en día la fina espinela roja es más rara que el rubí pero menos valiosa. Esto parece ser una venganza retrasada por su desafortunado pasado. El origen de su nombre también es ambiguo. Los expertos siguen indecisos sobre si proviene de la palabra griega para "chispa" o de la palabra latina para "espina". Aunque generalmente se pensaba en el rojo, la espinela puede encontrarse en una variedad de hermosos colores. Estos incluyen rosado, púrpura, naranja, azul y toda la combinación intermedia, lo que hace que la espinela sea una de las piedras más deseadas en el mundo. Debido a su excelente dureza (8 en la escala Mohs) y alta claridad, la espinela produce fina joyería en varios cortes y formas. La espinela no recibe ningún tratamiento y sigue siendo una gran sustituto para el rubí y el zafiro así como también una excelente piedra por derecho propio. Desde esta página puedes usar nuestros filtros en la parte superior o en la parte izquierda para encontrar gemas de espinela azul por forma, corte y demás. Puedes filtrar de manera adicional para encontrar gemas individuales, pares, lotes, gemas facetadas o cabujones usando las casillas de verificación en la parte superior. Estas herramientas te ayudarán a encontrar la espinela azul perfecta para tu diseño de joyería.
Comentarios certificados de los clientes
Calificación General -> 10

I always check this site because they have unique options.
Publicado Por Lisa in February, 2019
Calificación General -> 10

Great website to navigate. Awesome Gem selection! Nice photos and discriptions for all of the gems for sale. You can find gems in all price ranges. Checkout was a breeze.
Publicado Por Timmy in February, 2019
Calificación General -> 10

They had an extensive gemstone selection in all different cuts, sizes, and colors. They also had very good and workable prices. All of these aspects pulled me in as a customer.
Publicado Por Josh in February, 2019
Calificación General -> 10

I ordered this really nice pair of Rubies from Gemselect and I love them because of all the detailed information you get. Also if you scroll down you can see other similar items single, in pairs, lots, bigger, smaller, etc and it's such an easy website to use.
Publicado Por Bruno in February, 2019
Calificación General -> 10

I wasn't sure where to go to find a variety of gemstones to choose from in the size and shape that I was looking for. I'm really glad I found this website because the search options and filters made it really easy to find what I was looking for. The prices seem quite reasonable. This will be the first place I go the next time I'm looking for a gemstone!
Publicado Por Pink4302 in February, 2019
Calificación General -> 9

I am impressed with the variety of the inventory and the information provided on each item. I like the pricing. The only reason I wouldn't recommend the site is I do not want to reveal my source.
Publicado Por Bob in February, 2019
Información sobre gemas
Piedras Preciosas Populares