Buying Loose Colored Gemstones at Affordable Prices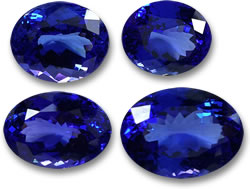 Loose Colored Gemstones for Sale
At GemSelect we offer loose colored stones to customers, retailers and individuals. Due to our strategic location in one of the largest international colored gemstone centers in Thailand, we are able to source the best selection of colored stones and sell our products at very reasonable prices. Colored gemstones can be hard to find, but we have access to over one hundred gem types from all over the world at our fingertips, making it easy for our customers to find what they like. Since we buy our gems in bulk, we do a lot of recutting in order to ensure the best quality and send samples to gemology labs for identification. This assures us that our loose stones are natural and are what they are sold as.
As well as selecting and ensuring high quality, we aim to represent our stones in as true a light as possible. Taking realistic images of our stones can be a challenge, but since each colored gemstone is unique, it would be unacceptable to use stock images. Thus, we strive to show each gemstone as it really is, through still images and videos. This means that what you see is always what you get. Images speak louder than words and capturing the beauty of a gemstone in a photo is a science in itself. Yet no photo of video can compare to viewing a real gemstone in daylight and seeing for yourself how it looks in the flesh. This is something that we are only too aware of, so once purchased, the customer has a 30 day inspection period, during which stones can be returned in their original condition for a refund, no questions asked.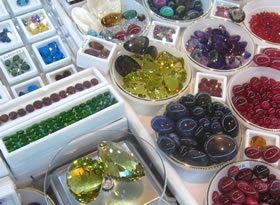 Affordable Loose Gemstones
For professionals in the jewelry industry, it is important to have a steady and reliable supplier for loose gemstones and other raw materials at the right price. Loose gemstones are sought at a price that allows for profit to be made on the final product. The main way to do this is to buy from near the source, cut out the middle man and buy in bulk. Customers may be jewelers, gemstone resellers or fashion houses who may need very specific products, such as calibrated sizes, or they may just be on the lookout for stones that they know they can resell easily, such as untreated gemstones, exceptional stones or hard-to-find items.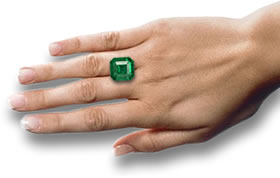 Buying a Single Emerald Gemstone
Retail is selling products in small quantities directly to consumers. Retail prices tend to be higher than 'wholesale prices' because selling retail is more labor-intensive. Just think about the amount of work that goes into selling one loose gemstone to one person compared to several hundred loose gemstones to a single customer; each customer receives the same care and attention whether they are buying just one gem or several hundred gems. However, we are delighted to welcome one and all. Retail customers may be a young couple who are planning a unique engagement ring, someone buying a gift for a partner or family member, a gemstone collector, someone replacing a lost stone in an heirloom piece of jewelry or simply someone treating themselves to a fabulous ring.
For both customers, we try to tailor the customer experience to suit both professionals and individuals. We are happy to help you fulfill your requirements. GemSelect will assist you in picking out the right stones for you and keep you informed, right up until delivery. We are always just an email or phone call away, so whether you are looking for gem lots and matched sets or simply require one special stone, you have come to the right place. Welcome to our colorful world!