White Gemstones: List of White Precious & Semi-Precious Gemstones
When it comes to colored gemstones, color is king. Today, many customers prioritize color and are less concerned with the actual gemstone variety as long as the stone is durable enough for their purpose.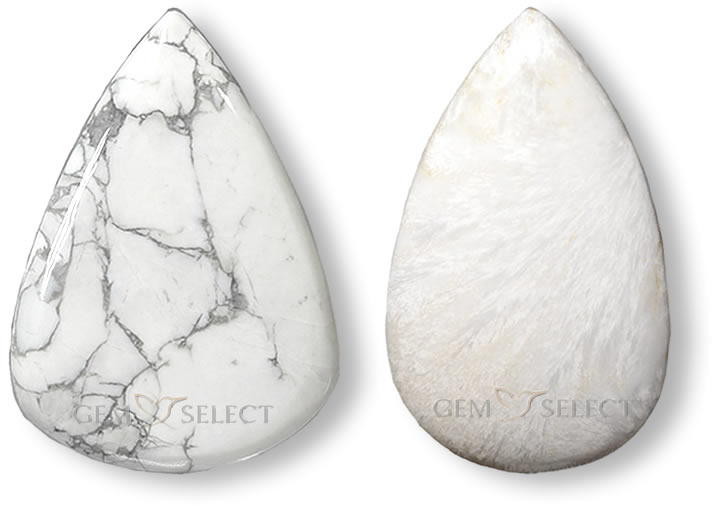 However, finding gems by color can often be very difficult especially since gemstone dealers tend to list availability by gem type or gem variety rather than gems by color. When most people think about a white gemstone, diamond is usually the first gemstone to come to mind, but there are a number of other white gemstones available today.
In the gemstone-industry white refers to both white and colorless gemstones - of which you will find both on this list. White gemstones are popular for diamond replacements and substitutes that are far less expensive than actual diamonds. White gemstones are also perfect for channel setting and pave settings in more significant pieces of jewelry too. Our list of white gemstones includes both faceted and cabochon gemstones. Additionally, our selections for sale include single stones, gemstone lots, and pairs of white gemstones.
There are several white gemstones that did not make this list, mostly due to rarity, or they may be white in other ways. We felt that this guide should only list those gem types that can be found in white as their primary color. So, using our guide below, click on any of the gem types to learn and shop some of the world's most popular white gemstones available today:
Prima Pubblicazione: January-09-2019
Ultima modifica: January-22-2019
© 2005-2021 GemSelect.com Tutti i diritti riservati.
Qualsiasi riproduzione (testi o immagini) è strettamente proibita senza esplicita autorizzazione scritta da parte di GemSelect.com (SETT Company Ltd.).