Shop By
You Selected (2): Trillion Shape 15x15 mm Gems
Clear All
Click for Details
1 pc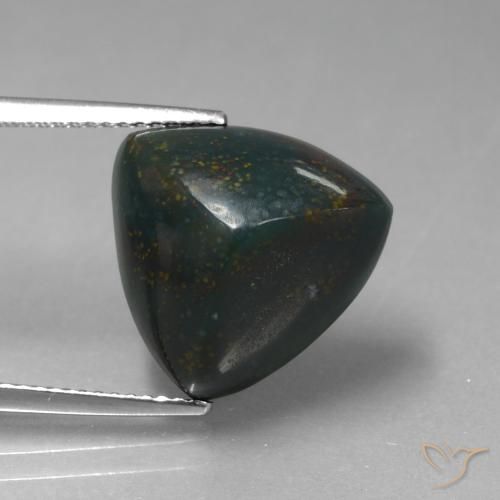 10.08 ct Bloodstone
14.8 x 14.6 mm
Item in Stock
Click for Details
1 pc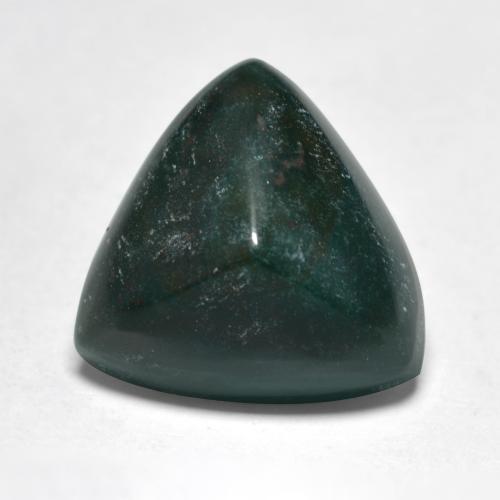 9.28 ct Bloodstone
14.6 x 14.5 mm
Item in Stock
Trillion Shape 15x15 mm Gems
Some people by gems by color or prize, but for many, it is best to buy gems by shape and size - especially if you're in need of a gem to replace a previous item that was lost or damaged. Calibrated Trillion shapes, facet cut and cabochon gems available now in 15 mm x 15 mm size range. Shop a wide range of calibrated gemstones by size online at wholesale from GemSelect. As a general guideline, when it comes to 'calibrated' gems, they are not meant nor expected to be cut to exact measurements. For calibrated gemstones weighing under one carat, most jewelry settings will accommodate a gem which is within 0.2 mm of the calibrated size in order to fit a standard setting. For gemstones that weigh over one carat, a larger variance is acceptable, often around 0.3 mm or slightly higher even. This small variance can usually be accommodated for standard style settings. Round-cut gemstones should also have a greater variance in acceptable size when it comes to calibration; in fact it is usually possible to mount a round stone of any size in the closest standard setting.
Certified Customer Reviews
Overall Rating -> 9

simple, clear, well organized site
Posted By Lleb in December, 2018
Overall Rating -> 10

Good quality goods
Posted By None in December, 2018
Overall Rating -> 10

Great selection and very easy to navigate. Loads of fun to shop!
Posted By PinkDalek in December, 2018
Overall Rating -> 10

I just looked up black opals expecting an outrageous price. Then I see this website and I get so excited. Mom's gonna love it!! And It's not costing me an arm and a leg!!
Posted By Katie in December, 2018
Overall Rating -> 8

I love shopping for jewels and love thinking of what could be made from them. I love buying the birth stones of those dearest to me.
Posted By Lorenzo in December, 2018
Overall Rating -> 10

I love the easiness of your website, I have learned so much about stones I have never even heard of before. I starting a business around a stones shape I can only find on your website! Thank you! I will continue to shop here :)
Posted By Anna in December, 2018
Gemstone Information
Popular Gemstones