Pietre Preziose e Semipreziose: Mito e Realtá
L`idea che alcune pietre siano preziose ed altre solo semipreziose é un concetto noto ad ogni persona che acquista pietre colorate. Le pietre preziose -- diamante, rubino, zaffiro e smeraldo – per tradizione mantengono prezzi di mercato decisamente elevati grazie ai loro colori straordinari, alla brillantezza o all` estrema raritá.
Mentre le pietre preziose sono meritatamente famose, la distinzione convenzionale tra pietre preziose e e semipreziose é appesantita da miti e preconcetti. Proviamo, qui di seguito, a mettere un pò d`ordine.
Uno dei preconcetti in questo campo é che la differenza tra prezioso e semiprezioso risalga a molti secoli fa. In effetti é un`innovazione recente che data solo dal XIX secolo. É nel 1858 che per la prima volta viene adottato il termine "semiprezioso" col significato di "valore meno commerciale rispetto ad una pietra preziosa".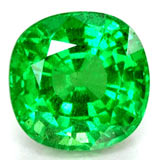 Altro preconcetto é che la lista delle famose 4 pietre preziose ha una lunga storia . In effetti non é vero, in quanto la lista era originariamente piú lunga e comprendeva alcuni elementi sorprendenti. La perla, anche se non strettamente una pietra, era considerate preziosa; e lo stesso valeva per l` opale. Invece, una delle pietre che venivano considerate preziose nella storia dell` antica Grecia era l` ametista riclassificata come semipreziosa dopo che vasti depositi vennero scoperti in Brasile ed Uruguai nella prima metá del XIX secolo. L`introduzione del termine semiprezioso nel lessico inglese avviene proprio nel periodo in cui vengono scoperti i nuovi giacimenti di ametista.
Tra tutte le pietre preziose, il diamante é quella che piú è stata caricata di significati mitologici. Ma é interessante notare come i miti abbiano origini moderne e non antiche. Storicamente, le pietre colorate come il rubino e lo zaffiro erano molto piú apprezzate del diamante, soprattutto perché quest`ultimo non era particolarmente raro. Ma un cambiamento radicale s`impose nel XX secolo. Innanzi tutto furono scoperti in Sud Africa enormi giacimenti diamantiferi di qualitá. Contemporaneamente, il valore percepito dal pubblico compratore di diamanti, salí fino ad attestare la pietra come la prima nella lista delle gemme preziose. Come mai? Le pietre preziose non si apprezzavano soprattutto per la loro raritá?
Nel XIX secolo, la produzione di diamanti nel mondo valeva solo poche sterline all`anno. Nel 1870, dopo la scoperta delle enormi miniere di diamanti del Sud Africa, i diamanti venivano letteralmente estratti a tonnellate. Si era talmente in eccesso di produzione rispetto alla domanda che i finanziatori britannici delle miniere sudafricane rischiavano di perdere le somme investite. La soluzione che trovarono fu quella di creare il potente cartello della De Beers che, a tutt`oggi, controlla la produzione e le furniture di diamanti a livello mondiale. In effetti, i diamanti di qualitá non sono per niente rari, ma la De Beers ne controlla la quantitá che arriva sul mercato e questo mantiene il prezzo elevato.
Il consorzio De Beers ha anche finanziato una campagna pubblicitaria che dura ormai da decenni e che associa i diamanti all`amore, al corteggiamento e al matrimonio sotto lo slogan ormai famoso di "Un Diamante é per Sempre." L`anello di fidanzamento in brillanti, una volta sconosciuto alla maggior parte del mondo (Europa compresa), é oggi considerato parte essenziale del rituale del matrimonio. Difficile evitare di concludere che il posto speciale occupato dal diamante nel mondo delle pietre preziose non sia dovuto in gran parte al monopolio economico ed al fenomeno di ingegneria sociale creato nel settore.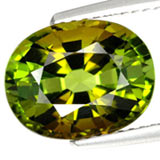 Al giorno d`oggi, un certo numero di rare pietre "semipreziose" come l` alexandrite, il granato demantoide, il granato tsavorite e la tanzanite possono essere molto costose tanto quanto un rubino e uno zaffiro. Una tormalina molto bella, uno spinello e un` acquamarina di notevoli dimensioni riescono anch`esse a spuntare prezzi elevati sul mercato.Oggi é corretto affermare che la differenza tra pietre preziose e semipreziose non ha piú significato . La Commissione Federale del Commercio degli USA periodicamente considera la possibilitá addirittura di bandire i termini per ridurre la confusione tra i consumatori. L`Associazione Americana Commercio delle Pietre (AGTA) ha giá provveduto ad aggiungere la seguente frase al suo Codice Etico: "I Membri dovrebbero evitare l`uso del termine 'semiprezioso' nella descrizione delle pietre."
First Published: October-16-2007
Last Updated: February-25-2011
© 2005-2016 GemSelect.com all rights reserved.
Reproduction (text or graphics) without the express written consent of GemSelect.com (SETT Company Ltd.) is strictly prohibited.